Shelley L. Johnson is Strathmore's Who's Who 2015 Professional of the Year
Shelley L. Johnson has been recognized as Strathmore's Who's Who Professional of the Year for 2015. This honor is bestowed on recognition of her achievements in the field of Healthcare Business Solutions.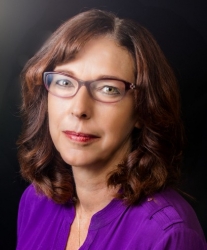 Olympia, WA, March 11, 2015 --(
PR.com
)-- About Shelley L. Johnson
Shelley L. Johnson is Senior Analyst at Leidos Health, a company which provides consulting services, clinical, business and IT solutions for healthcare enterprises. Ms. Johnson earned a B.S.N. at Linfield College in Portland, Oregon, and an M.S.N. at the University of California, San Francisco. Her field of expertise lies in Clinical Application implementation and optimization as well as systems development for data analysis to improve the quality of patient care and reduce healthcare associated errors and costs. Ms. Johnson is a member of the American Nursing Informatics Association and the Healthcare Information and Management Systems Society. In her free time, Ms. Johnson enjoys golf, hiking and bicycling. Leidos Health is committed to providing the highest quality clinical, business, and IT solutions for healthcare enterprises across the U.S. and Canada. Leidos Health services include implementation and optimizations of EHRs for all major vendors, as well as enterprise solutions focused on high-level initiatives such as Meaningful Use, ICD-10 transition, IT strategy, revenue cycle management, accountable care transformation, risk management, technology infrastructure, and project management.
About Strathmore's Who's Who
Strathmore's Who's Who publishes an annual two thousand page hard cover biographical registry, honoring successful individuals in the fields of Business, the Arts and Sciences, Law, Engineering and Government. Based on one's position and lifetime of accomplishments, we honor professional men and women in all academic areas and professions. Inclusion is limited to individuals who have demonstrated leadership and achievement in their occupation, industry or profession.
Contact
Strathmore Who's Who
Ann Marie Barone
516-997-2525
www.strathmore-ltd.com

Contact