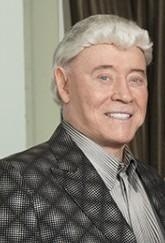 Farmingdale, NY, April 18, 2015 --(
PR.com
)-- Harry Cooper is the Chairman/Owner of CollegeSource, Inc.
www.collegesource.com
The company is a source of the digital course catalog and college transfer credit industry. They give subscribers and trial users access to more than 50,000 digital course catalogs and related documents. The CollegeSource database has 75 million college course descriptions from numerous US and foreign colleges and universities. The subscription to this database has computer software that automates student transcript evaluation and reconciliation for college register subscribers. Mr. Cooper has a degree in Mechanical Engineering and is experienced in online solutions for researching credits, tracking evaluations and managing equivalencies and budget solutions. The Career Guidance Foundation was funded by the Harry G. Cooper Trust. Its goal is to finance ways and means to reduce the rate of college freshmen from dropping out of college.
The Professional of the Year membership in America's Registry is awarded to those candidates who have achieved recognition in their respective industry or profession for their accomplishments and who have established a commendable reputation. This membership honors individuals who have reached the highest standards of business practices and, as such, should be recognized for their standings in the business world. America's Registry is pleased to honor Harry Cooper in this capacity.