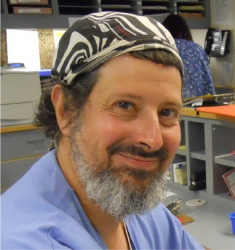 Farmingdale, NY, May 19, 2015 --(
PR.com
)-- Dr. Bruce H. Levin is currently the Director of the Pennsylvania Spine and Headache Center. His M.D. was earned at the Albert Einstein College of Medicine.
www.interventionalpainmanagement.com
Dr. Levin's main areas of expertise involve interventional pain management and medical devices and pharmaceuticals. Through many years of innovation, he has developed highly effective proprietary treatments for severe pain syndromes including Post Surgical Spine Syndromes, Radiculopathies, Peripheral Neuropathies, CRPS, and headaches. Dr. Levin was the first to patent Multitiered RFID mechanisms for improved drug and medical device safety, targeted intranasal drug delivery systems to improve the efficacy and safety of treatment of a variety of disorders, and sphenopalatine neurostimulation for the treatment of migraine, cluster and other headaches and facial pain. He is a recipient of Vitals™ Patients' Choice Award (2011-present); awarded to the top 5% of the nation's physicians and Vitals™ Compassionate Doctor Recognition (2011-present); awarded to the top 3% of the nation's physicians, Vitals Top Ten Award (2014-present); awarded to the Top 1% of the nations physicians. He has been honored by the Leading Physicians of the World as Top Pain Physician.
The Doctor of the Year 2015 membership in America's Registry has been awarded to Dr. Bruce Levin for his contributions to Solving the Mystery of Pain. This membership recognizes him with a placement on the home page of our website. America's Registry is pleased to honor Dr. Bruce H. Levin for his accomplishments in the field of pain medicine.