Strathmore's Who's Who Honors Derrick Baer as a Professional of the Year
Derrick Baer, of Carlsbad, New Mexico, has recently been recognized as a Professional of the Year by Strathmore's Who's Who for his outstanding contributions and achievements in the field of Oil and Gas Mining.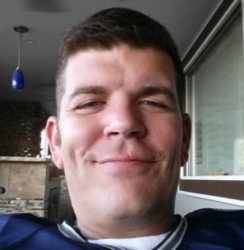 Carlsbad, NM, April 15, 2015 --(
PR.com
)-- About Derrick Baer
Derrick Baer was born in Elk City, Oklahoma but raised in Artesia, New Mexico. He later moved to Longmont, Colorado, where he was an Eagle Scout with Troop 281. After his graduation from Longmont High School, he joined the U.S. Marine Corps where he served as a Field Radio Operator stationed in Camp Lejeune, North Carolina and Okinawa, Japan. His career with the Marine Corps ended after his deployment with the 22nd Marine Expeditionary Unit (MEU) to the Mediterranean. Upon his return to Artesia, New Mexico, he worked as a Rig Safety Technician with several different companies. In 2006, he started Big Bear Services along with his father, Rick Baer. Big Bear Services is contracted by operators and drilling contractors in the Permian Basin and Southeast New Mexico region as the service provider of the pick-up and lay-down of tubing and casing for the oil and gas industry. Mr. Baer still partners with his father in their business but he also volunteers some of his time with the City of Carlsbad, New Mexico as a Reserve Police Officer.
About Strathmore's Who's Who
Strathmore's Who's Who publishes an annual two thousand page hard cover biographical registry, honoring successful individuals in the fields of Business, the Arts and Sciences, Law, Engineering and Government. Based on one's position and lifetime of accomplishments, we honor professional men and women in all academic areas and professions. Inclusion is limited to individuals who have demonstrated leadership and achievement in their occupation, industry or profession.
Contact
Strathmore Who's Who
Ann Marie Barone
516-997-2525
www.strathmore-ltd.com

Contact