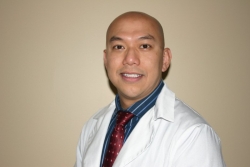 Nutley, NJ, April 15, 2015 --(
PR.com
)-- Bao Chau Minh Tran, M.D. of Nutley, New Jersey has been recognized in the Strathmore's Who's Who Worldwide Edition as a Professional of the Year in 2014 and 2015 for his outstanding contributions and achievements in the field of healthcare.
About Bao Chau Minh Tran, M.D.
Dr. Tran has over 9 years experience in the healthcare field. He is the CEO of BCT Medical Associates, LLC which is a multi-specialty medical group in New Jersey. He is responsible for assessing patients overall health, special needs and monitoring patients during surgery while administering anesthesia. Dr. Tran assists medical students who learn through shadowing. He speaks both English and Spanish. He was the Co-Chairman of the Committee for Multicultural Awareness Week at R.W.J. M.S. in 2001 and a Collaborator for Asian Heritage Week in 2001. Dr. Tran was born in Vietnam and obtained a M.D. from Rutgers Robert Wood Johnson Medical School in 2005 and was awarded numerous scholarships. He completed a Prelim in Internal Medicine at St. Peter's Medical Center and a Residency in Anesthesiology at UMDNJ-New Jersey Medial School. He is Board Certified from the American Board of Anesthesiology. In his spare time Dr. Tran enjoys camping, hiking, snowboarding, weightlifting, cooking and construction.
"The journey of my life was laid down long before I was born. I recall hardship stories my mom told me of life in Vietnam during the war and she knew that in order to provide a better life for her children, we needed to get out. My mom single handedly brought us to America. The journey was very dangerous and filled with multiple life threatening events. We were sponsored by a church group in America. For as long as I can remember, my mom has been my foundation. She taught all of us to be productive members of society, to always remember our roots and to give back. Seeing my mother through the years navigating the health care system for her children with so many doors shut in her face gave me the ambition to become a doctor and help others. It is this drive that fuels my ambition to provide the best experience for anyone who is going for a procedure perioperatively and assisting anyone who is interested in medicine with a shadowing experience."
About Strathmore's Who's Who Worldwide
Strathmore's Who's Who Worldwide highlights the professional lives of individuals from every significant field or industry including business, medicine, law, education, art, government and entertainment. Strathmore's Who's Who Worldwide is both an online and hard cover publication where we provide our members' current and pertinent business information. It is also a biographical information source for thousands of researchers, journalists, librarians and executive search firms throughout the world. Our goal is to ensure that our members receive all of the networking, exposure and recognition capabilities to potentially increase their business.