DESIGNSNPRINT Launches New Design Application
DESIGNSNPRINT announces it has launched a novel web-based design application online. The program allows users to create personalized business cards and postcards or choose from thousands of templates available by simply ordering online.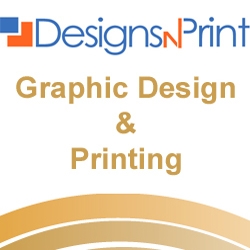 Atlanta, GA, June 19, 2015 --(
PR.com
)-- DESIGNSNPRINT uses carbonless printing solutions specifically for business forms, markers, stickers, and other marketing collateral. It is possible to personalize company information from a template specifically designed for different categories.
An online printer is a dependable source for printing requirements by small enterprises, government agencies, schools, and religious organizations. It prints custom invoices, advertising notepads and sales ledgers through laser, inkjet and continuous printing. Moreover, these forms can be made to order by embossing, bar-coding, foil stamping, placing wrap-around covers, and producing jumbo numbers.
Featured products include: appliance maintenance invoices and repair service orders; auto repair service invoices;
truck driver envelopes
; and, pest control door hanger marketing.
DESIGNSNPRINT also specializes in web design and development, hosting, site maintenance, custom programming, e-commerce, content writing, content management, and search engine optimization. The company's designers have been in this trade for many years and know that an effective website is one that can provide entrepreneurs with numerous benefits.
These include brand identity in harmony with the visual language being used; guarantee of visitors staying longer and looking at what the site to offer; distinct design that will set the company apart from competitors; and, consistent structure that will generate more visitors and conversions.
Incidentally, skills and creativity are needed in producing business websites that will make a big difference. The website of an online entrepreneur must catch the interest of visitors. It should convey the proper information as well. More than that, the site should be profitable. Bear in mind that there are numerous commercial websites fighting for consumer awareness on a daily basis. It is not only a jam-packed market. These users must interact with the site to facilitate maximum conversions.
Well designed websites enable business owners to continue making improvements without having to start over. In other words, it is a sustained process. Competent developers and designers turn out innovative concepts and options that provide direction for your brand-building goals.
For DESIGNSNPRINT, design details are very important. The designers are proficient in the concept of responsive design. This pattern allows a specific design to be modified in real time based on the screen being utilized. Likewise, trends evolve every now and then. DESIGNSNPRINT realizes design is a discipline that changes frequently and makes use of fresh technologies. Modern web developers are also aware that a design can focus on minimal patterns with vivid colors and crisp lines. Ideally, developers adopt multiple technologies. Modifications are key to make sure that the creative piece becomes perfect.
DESIGNSNPRINT has been in this business for nearly 15 years and serves clients in different parts of the United States and Canada. Check out the company website at www.designsnprint.com or call the following telephone numbers: 1-800-492-1218 (toll free) or 678-886-8792 (local).
Contact
Small Business Promotions, Inc
Michael Reid
678-886-8792
www.designsnprint.com

Contact