Dw. Dunphy Tests the Internet with Polymorph
Single heralds work-in-progress titled Test Test Test from Introverse/Secret Decoder Records.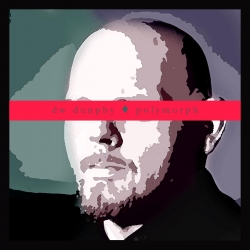 Red Bank, NJ, June 06, 2015 --(
PR.com
)-- What is "polymorph"? Wikipedia defines it as: "...short for polymorphonuclear leukocyte or granulocyte, a type of white blood cell." Dw. Dunphy defines it as the instrumental opening salvo of his latest recording Test Test Test, which has not been recorded yet.
Confused?
"The process of creating a series of songs, then binding them into an album, then selling the album is still viable if you are an established commodity," Dunphy said. "But if you are an independent musician with limited amounts of time and even less of a budget, what do you do? You can release right now, or you can wait until you have all your material and everyone has forgotten about you. Test Test Test is an experiment in 'right now' releasing."
The plan, as Dunphy describes it, is to establish the framework for the album and then, over time, write and record tracks and drop them into the album as he goes on. "That may mean that, by the time the proper album is done, some songs will disappear from the official listing. All the steps of making a standard record will be in play, including the final tracklist decision-making, except for this it will will all be out in the open."
The final release, once completed, will see formal release through Dunphy's Introverse Media, coordinated by the Secret Decoder Records label. "This will be the first of my instrumental albums under the SDR partnership," Dunphy said. "But again, it will take some time for the whole to come together, so Test Test Test is as much about the process as it happens as it is what comes of that process."
The song "Polymorph" recalls earlier material from Dunphy. "'Polymorph' and the rest of Test Test Test is more in line with the first instrumental album I did called Gibberish, and much less than the orchestral, soundtrack-leaning Symphonica Transistori or People Wearing Masks'." In fact, Dunphy alleges, the titles of the two albums share a brotherhood. "Gibberish and Test Test Test both bring to mind some sort of vocalization, of which there won't be any on the final release. It's a play on words."
The single for "Polymorph" is now available on Amazon Digital: amazon.com/Polymorph/dp/B00YSU18XQ/ref=sr_1_1?ie=UTF8&qid=1433501982&sr=8-1&keywords=polymorph+dunphy
Contact
Introverse Media Ltd.
Donald W. Dunphy
732-741-4358
http://www.dwdunphy.com

Contact