New Single "I Know You Got A Boyfriend" by Lojikal Just Released by His Label Soulhopnation LLC. This Song Launches His Campaign Promoting Safe Sex.
New song "I Know You Got A Boyfriend" by Lojikal of Soulhopnation LLC has been released by his label Soulhopnation LLC. This song is sure to cross over the House, Hip-Hop and Pop charts. This is the second major release by this artist the first being the single 7 Days A Week. Lojikal is a Miami based artist from Tampa and is taking south Florida by surprize.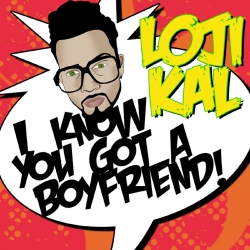 St Petersburg, FL, June 11, 2015 --(
PR.com
)-- One of the newest House/EDM/Pop/Rap crossover tunes to hit the airwaves has been released by record label SOULHOPNATION LLC based out of St Petersburg, Florida with a presence in Detroit, MI. A new style of a song with dance energy, hip hop and techno and lyrical presentation like no other in recent history with a pop flare and a fun theme has hit the air waves and the digital world. This new song is not for the insecure or people who will not see the fun side of the message. This is the second hit by this artist his first song of success was 7 Days A Week. https://youtu.be/BVHY2FD_uLk
The Video for I know you got a Boyfriend should be out in July 2015.
Lojikal, born Joshua Freyre was gifted with musical art at a young age. His love for music with remarkable rhythm, fused with his talented vocabulary, and on key delivery, has created his commercially marketable sound. Lojikal brings everything you could want in an artist to the table, and has done venues alongside many notable artists including maxi priest. His great stage presence never fails to bring fans an unforgettable show. He brought down the house at chill lounge Tampa 2014 with an intense energy. Ladies love this artist as his fan base caters more to the female audience. He's an attention getter and has been compared to Pit Bull and Black Eye Peas' Will I Am, 2 of the Most Successful artists currently in the industry, but actually has lyrical content to offer and catchy hooks. Lojikal or "loji" is Puerto Rican and is influenced by all types of music esp. Latin or house and fully represents his Latino community. He is a no brainier when it comes to a wide open lane in today's music industry.
Contact
SOULHOPNATION LLC
Robert Andrew
813-732-4297
http://www.soulhopnation.com

Contact