Tony Meisner Recognized by National Alliance of Male Executives-N.A.M.E.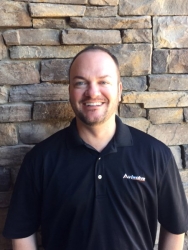 Gilbert, AZ, June 10, 2015 --(
PR.com
)-- Tony Meisner of Gilbert, Arizona has been recognized by the National Alliance of Male Executives-N.A.M.E. for his outstanding contributions and achievements in the field of information technology.
About Tony Meisner
Mr. Meisner has over 21 years in the IT field. He is the Vice President of Sales and Co-Owner of Avisolve which is a national technology firm based in Arizona specializing in solving IT needs globally. They provide software, hardware and professional services and have a global network of major manufacturers and suppliers providing top-rated professional services nationwide. In addition they have major brands top-tier partnerships, pre-sales engineering and post-sales support and deliver complete solutions. Mr Meisner leads all aspects of the sales team including building partnerships, hiring, developing long-term strategic plans, training and building cohesive teams. He is also responsible for managing forecasts and pipelines for revenue achievement and collaborating with all departments to ensure partner and customer loyalty. For further information, contact www.avisolve.com.
Prior to joining Avisolve, Mr. Meisner was the Regional Manager of Pacific Office Automation. He was responsible for building the Arizona operation from the ground up. He was responsible for hiring and the building of all departments. He built the fastest growing division of Pacific Office Automation over the first few years and continued that growth for almost 12 years. The Arizona division became the 3rd largest division in a relatively short time considering the overall company is 40 years old.
Mr. Meisner states, "I build great sales teams with a passion for what they are doing and a culture of 'happy sales people equals happy customers'. If you hire the right people and put them in an environment where they can use their creativity, skills, and knowledge to help solve problems, they will build relationships with customers that can't be broken."
Mr. Meisner holds a B.S. degree in Business Management from Western Washington University. He is married with two children, Kayla (14) and Jake (8). In his spare time he enjoys family activities, fishing, sports, camping and the outdoors.
About National Alliance of Male Executives-N.A.M.E.
N.A.M.E.® is a unique online association for male executives and professionals in all industries. This premium service and alliance recognizes male professionals who have achieved success as well as those looking to further their careers and expand their business opportunities by providing networking, advertising, marketing and entertainment services. For more information about their unique services and testimonials, visit their website at www.name-exec.com.
Contact
N.A.M.E.-National Alliance of Male Executives
Katherine Koop
516-272-4494
www.name-exec.com

Contact