Bartling Insurance Group Appoints Industry Veteran to Manage Expanded Marine Services Division
Bartling Insurance Group Appoints Industry Veteran to Manage Expanded Marine Services Division: Phillip Ruppert Named Vice President of Marine & Private Client Group.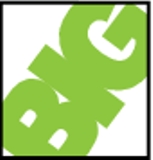 Irvine, CA, June 11, 2015 --(
PR.com
)-- Bartling Insurance Group (BIG) today announced the appointment of Phillip Ruppert to Vice President of the agency's growing Marine Division. The addition of Mr. Ruppert to the BIG team signifies an increased focus by the company on providing comprehensive insurance coverage to owners of mega yachts and other marine businesses.
In this new role, he will be responsible for working with new and existing clients to provide customized insurance solutions tailored to meet the unique needs of the marine marketplace. Mr. Ruppert will continue to deliver the concierge level customer service which BIG is known for, including survey reviews, yard bill reviews, resource co-ordination, and local delivery of vessels. He will also oversee the Private Client Group's additional lines of personal insurance needs.
"BIG is well known and respected for its extensive transportation practice," said Storm Bartling, President. "Having Phillip on board will allow us to focus on expanding our long-standing marine services division and enable us to offer a wider array of insurance solutions personalized to each clients' unique and diverse needs. Our clients look to us for exceptional insurance expertise, now we can add value with additional concierge level services which Phillip brings that to the table, BIG time." Mr. Ruppert has more than ten years of experience on the open seas and holds a Master 100 Ton USCG license. He is certified by US Homeland Security and is a member of Newport Harbor Yacht Club.
"I have spent many years as both an owner-operator of smaller boats and a first mate/engineer for luxury mega yachts. Hence, I know first-hand that disasters come about when least expected. Add to this the fact that many yacht owners are unaware they lack the appropriate coverage," said Mr. Ruppert. "I am excited to tender my experience to BIG's clients and to identify and provide them with the right insurance solutions for their unique needs."
Founded in 1998, Bartling Insurance Group focuses on providing innovative solutions to aggressive risk analysis and cost benefit summation. With it's early beginnings in the aviation and aerospace industry, the company understands the need for quality catastrophic event risk transfer. It now provides insurance coverage to the aviation, marine, heavy industry, transportation and hospitality industries, along with professional liability coverage and private client specialties.
Bartling Insurance Group West Coast Office: 1176 Main Street #A-1 Irvine, CA 92614. (714-) 979-6299 www.biginsure.com
Bartling Insurance Group East Coast Office: 500 E. Broward Blvd. #1710 Fort Lauderdale, FL 33394 (954) 848-2842 www.biginsure.com
Contact
Bartling Insurance Group
Phillip Ruppert
714-979-6299
www.biginsure.com

Contact