Strathmore's Who's Who Celebrates Nathan M. Jones Online Radio Debut
Strathmore's Who's Who is pleased to announce the debut of Author and Artist Nathan M. Jones to Strathmore's Who's Who Online Radio Program.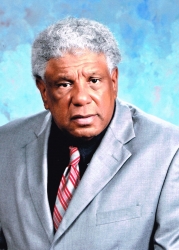 Charlotte, NC, June 24, 2015 --(
PR.com
)-- About Mr. Jones
Nathan M. Jones is an Author and Artist at Write Good Stuff, LLC, located in Charlotte, North Carolina. He studied Diesel Mechanics at Blue Ridge Community College and attended Ambassador Christian College. Mr. Jones' career began as an Aircraft Mechanic in the U.S. Air Force. He went on to Houff Transfer Trucking, Harris Teeter Trucking, Leaseway Trucking and Yellow Freights Inc., but his passion has always been writing. He has a desire to create an atmosphere of hope and direction which his poetry reflects. As one of his poems reads, "Let everyone be a friend to one another. Dismiss the thought of being an enemy to your brother. Let all your deeds be kind and helpful. Refrain from actions that are rude and harmful." In his leisure time, Mr. Jones enjoys collecting coins and baseball cards and restores classic cars.
About Strathmore's Who's Who
Strathmore's Who's Who honors successful individuals in the fields of Business, the Arts and Sciences, Law, Engineering and Government. We honor professional men and women in all academic areas and professions based on one's position and accomplishments. Inclusion is limited to individuals who have demonstrated leadership and achievement in their occupation, industry or profession.
Contact
Strathmore Who's Who
Ann Marie Barone
516-997-2525
www.strathmore-ltd.com

Contact