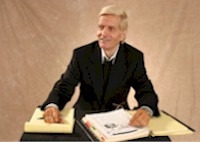 Evanston, IL, July 30, 2015 --(
PR.com
)-- Psychotherapist Laurence L Smith states "A disillusioned Ramsey insider and investigative source revealed the unusual accident believed to have led to JonBenet's death, or possible homicide." This and another revelation confided to author Smith could lead to a determinate finding and dispelling of many popularly held theories in this case. The 2 major revelations presented in this book serve to solidify the conclusions reached in the original book.
About the author: Laurence L. Smith obtained a B.S. in Psychology and M.S. degree in Criminal Psychology at the University of Chicago. He has spent 24 years in the psychology field in various capacities. He is often called as an expert witness in felony criminal cases, and has been directly or indirectly involved in numerous high profile murder cases.
E-book- ISBN 9781483552378
(491) pages at Author's Website: LaurenceLsmith.com
E-book at Amazon.com in Kindle edition is original version only.