Strathmore's Who's Who Honors Robert Schiestl as Professional of the Year
Robert Schiestl of Encino, California has recently been recognized as a Professional of the Year by Strathmore's Who's Who for his outstanding contributions and achievements in the field of Biochemistry.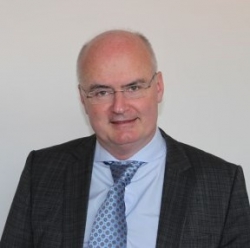 Encino, CA, August 01, 2015 --(
PR.com
)-- About Robert Schiestl
Dr. Robert Schiestl is a Professor of Pathology, Laboratory Medicine, Radiation Oncology and Environmental Health Sciences at UCLA. Previously, he served as Assistant and Associate Professor in the Department of Cancer Cell Biology at the Harvard School of Public Health. Dr. Schiestl's work focuses on the molecular basis, the causes and the prevention of cancer. Dr. Schiestl received a B.S. in Biology and Biochemistry and a Ph.D. in Biology and Genetics from the University of Vienna, Austria. He is the author/co-author of numerous published works including: Schiestl R.H. (1989) Nonmutagenic carcinogens induce intrachromosomal recombination in yeast. Nature 337:285-288 PMCID: PMC1519453; Westbrook, A., W. Bo, J. Braun, and R.H. Schiestl (2009) Intestinal mucosal inflammation leads to systemic genotoxicity in mice. Cancer Res. 69(11): 4827-34 (included in UCLA JCCC press release) PMCID: PMC2709766; Lynn Yamamoto, Irene Maier, Ms. Angeline T. Dang, David Berry, Jared Liu, Paul M. Ruegger, Jiue-in Yang, Philip A. Soto, Laura L. Presley, Ramune Reliene, Aya M. Westbrook, Bo Wei, Alexander Loy, Christopher Chang, Jonathan Braun, James Borneman, Robert H. Schiestl (2013) Intestinal bacteria modify lymphoma penetrance in genetically susceptible mice via inflammation-mediated systemic host oxidative stress and leucocyte genotoxicity-Cancer Research 73(14):4222-4232 July 15, 2013 PMCID: PMC3718495; Katrin Hacke, Akos Szakmary, Andrew R. Cuddihy, Nora Rozengurt, Nathan A. Lemp, Jiri Aubrecht, Gregory W. Lawson, Negesh P. Rao, Gay M. Crooks, Robert H. Schiestl, Noriyuki Kasahara Combined preconditioning and in vivo chemoselection with 6-thioguanine alone achieves highly efficient reconstitution of normal hematopoiesis with HPRT-deficient bone marrow. Experimental Hematology-Volume 40, Issue 1, January 2012, Pages 3-13.e3. Dr. Schiestl is a member of the Society of Toxicology, Environmental Mutagenesis and Genomics Society, the American Association of Cancer Research, the Radiation Research Scoeity and the Society of Genetics. In his leisure time he enjoys fishing and hiking.
www.microbiopharma.com
About Strathmore's Who's Who
Strathmore's Who's Who honors successful individuals in the fields of Business, the Arts and Sciences, Law, Engineering and Government. We honor professional men and women in all academic areas and professions based on one's position and accomplishments. Inclusion is limited to individuals who have demonstrated leadership and achievement in their occupation, industry or profession.
Contact
Strathmore Who's Who
Ann Marie Barone
516-997-2525
www.strathmore-ltd.com

Contact