Photographer Dani Brubaker Shoots Britney Spears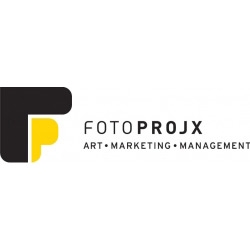 New York, NY, December 05, 2007 --(
PR.com
)-- Manhattan Beach California resident, fashion photographer, Dani Brubaker, shoots private portrait sessions with the queen of pop, Britney Spears and her two boys – Sean Preston and Jayden James.
Ms. Spears admired Dani's fashion photography, connected with the imagery and requested Dani photograph her family. Dani was given exclusive access to photograph Britney and her sons.
The photos, taken in Ms. Spears home, depict the children and Ms. Spears playing in the yard. The classic, black and white photographs are stunningly beautiful and represent the bond between the children and their mother. Ms. Spears was overwhelmed with the images. About the experience Dani says, "The kids were so adorable, it's obvious they are well loved."
Elegant composition and lighting, happy, energetic boys, girls and tweens – and stunning, sexy adults showcasing fresh, trend setting new fashion, is what Dani excels at. Her keen attention to style and detail, reassert the ambitions of growth, manufacturers desire and eye-catching imagery that buyers love. Dani closely collaborates with her clients, delivering imaginative, engaging imagery that directly contributes to the growth of the brand.
Regarding her photography, Dani states, "For me it's all about the eyes, the connection I have with my subjects. My camera embodies a powerful medium of expression and communication; nothing is more moving than capturing raw human emotion …whether it's a twinkle in a child's eye or the playful banter between children, or the wholesome, sexy glance of an adult. Capturing those moments for posterity is what my photographs are about."
Dani has photographed campaigns for Billabong, Cricket Kids, Tuliano, Ike Behar, Madonna's English Roses Clothing, Greggy GIrl, Brycewear, Knuckleheads, Perry Ellis, plus many more.
Dani Brubaker specializes in fashion and lifestyle photography creating images that are artful, compelling and surpass the everyday. Dani prides herself on delivering top quality images for her clients, handles all color correction and retouching herself. She takes great satisfaction in creating an atmosphere that allows great moments to happen.
For more information and to view Dani's commercial portfolio visit www.danibrubaker.com
For more information, or press inquiries, contact: Angela Krass/fotoprojx info@fotoprojx.com
###
Contact: Angela Krass
info@fotoprojx.com
212 465 3251 / 323 960 5673
Contact
Foto Projx
Angela Krass
310 463 4157
www.danibrubaker.com

Contact