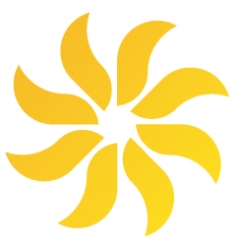 Fortaleza, Brazil, August 21, 2015 --(
PR.com
)-- Helio Energia Holdings SA, and its Brazilian affiliate, Helio Projetos em Energia Renovavel Ltda ("Helio" or the "Company"), a Brazilian solar services provider that develops and finances solar systems for commercial and industrial customers, is pleased to announce the formation of the Company and the closing of its initial round of financing.
Helio was created in Luxembourg in October 2014, and in November 2014 closed a convertible note offering on a private placement basis (the "Angel Round Financing"), raising seed investment of approximately US$1,4 million.
Helio was created to be an end-to-end solar development and finance company targeting the nascent solar market in Brazil, specifically commercial and industrial ("C&I") energy consumers. Replicating the successful zero-down, long-term financing model predominant in the U.S., the Company offers its clients a solar energy solution that manages every aspect of the project, from initial design, permitting, procurement, installation and financing, to monitoring, maintenance and long-term operation. Helio enables its customers to reduce their electricity costs by approximately 20% with no up-front costs, while Helio receives a defined utility-like revenue stream independent of government subsidies.
Founders
The Founders, Dale A. Vander Woude, David M. Mitchell and Tamara Barreto Cidade previously built SIIF Energias do Brasil ("SIIF"), a leading Brazilian wind energy company, ultimately selling it to a major Brazilian utility in 2011. At SIIF, Dale was Chairman of the Board of Directors of Jantus S.L., SIIF's holding company, David was Chief Financial Officer, and Tamara was General Counsel. The Founders have been joined by other former SIIF team members. At SIIF, the same team built 210 MW of wind energy assets under the PROINFA program, starting when only 10MW were installed in Brazil. The Founders now plan to apply their experience to the nascent Brazilian solar market.
Biographies of the Founders are set out below.
Mr. Dale A. Vander Woude – Chairman
Mr. Vander Woude brings more than two decades of financial and management experience to the Company. As Executive Vice President of Capital Markets, M&A, and Corporate Strategy for OneRoof Energy, a residential solar service provider based in California, USA, Dale led several key financings, including its listing on the Toronto Stock Exchange and more than US$200 million in project finance vehicles for ownership and financing of zero-down lease and power purchase agreement contracts. At OneRoof Energy, Dale also led market and credit risk management initiatives, setting credit policies and procedures. Prior to joining OneRoof Energy, Dale was a director in capital markets origination for Citigroup, where he originated and executed a wide range of advisory and investment transactions in renewables, transportation, and technology assets. During this time, Dale led an investment group of three US institutions to invest in and develop wind farms in Brazil, serving as Chairman of the Board of Directors of the parent of SIIF Energies do Brasil, Ltda, selecting and hiring a management team that ultimately created and successfully exited the largest wind development company in Latin America. Dale advised upon and directed investments in other renewable energy investments, including a residential solar fund and a senior subordinated loan with a large wind farm development company. Dale graduated from Central College with a bachelor's degree in economics and business management and also received an MBA from Loyola Marymount University.
Mr. David M. Mitchell – Chief Financial Officer
Mr. Mitchell brings more than two decades of experience in a combination of capital markets, CFO, Renewable, and M&A experience in building, integrating and leading the financial operations for public and private companies. David has completed capital markets transactions totaling approximately $7.0B in value over the course of his career. In June 2010, as CFO of SIIF Energies, at the time the largest wind energy company in Latin America, David directed its recapitalization in an award-winning R$400M subordinated loan, and in December, 2011, he directed the sale of the company in a R$1.5B transaction to a major Brazilian distribution company. In 2004 David, as CFO, led the IPO of Macquarie Infrastructure Company, raising $600M. More recently, as CFO for Franchise Services of North America, he was brought in by FSN's 50% private equity shareholder to drive the start-up operations and integration of its new $300 million subsidiary, Advantage Rent a Car, acquired from the Hertz Corporation. A Certified Public Accountant, David holds a B.A. with Departmental Honors in Economics from Gettysburg College.
Ms. Tamara Barreto Cidade – Chief Operating Officer and General Counsel
Ms. Cidade has more than a decade of international law practice in corporate settings. She was General Counsel for Oak Creek Energy Systems, where she led the legal team to close the debt financing and sale of projects totalling more than US$200M. Tamara also served as General Counsel for SIIF Energies for approximately 4 years, where she oversaw all legal aspects relating to development and operations of the largest wind farm developer in Brazil, with an enterprise value of US$1B. During her tenure at SIIF Energies, Tamara was responsible for legal oversight of a number of transformative transactions, including a BR$400M recapitalization loan for the company, which was subsequently awarded the "Brazilian Project Finance of the Year - 2010" by Project Finance Magazine. Furthermore, Tamara established numerous key contacts in the renewable sector in Brazil as partners for the SIIF Energies project. Tamara holds a law degree from the Universidade de Fortaleza, and a LLM degree with a focus in banking, corporate and finance law from Fordham University. Tamara also holds a Business Management Certificate from the University of California. She is a New York State and California State licensed attorney (New York Bar) and a Brazilian licensed attorney.
About Helio
Helio Energia Holdings SA and its Brazilian operating company subsidiary Helio Projetos em Energia Renovavel Ltda dba Helio Energias Energias Renováveis ("Helio") is a Brazilian solar services provider focusing on the development and long-term financing for solar systems for commercial and industrial customers. Helio's approach is to install high quality energy systems to international engineering standards, while making the switch simple, easy and affordable for its customers. Though its Helio SES product, Helio delivers a cleaner, more sustainable and more affordable alternative to the high retail energy costs in Brazil. Currently, Helio serves commercial and industrial customers in all states in Brazil, with a particular emphasis from its headquarters in Fortaleza, Ceara. For more information, visit Helio at www.helioenergia.net or www.helioenergiasrenovaveis.com.br
Investor Relations Contacts: 

Dale A. Vander Woude
dale@helioenergia.net
Tamara Barreto Cidade
tamara@helioenergia.net
David M. Mitchell
david@helioenergia.net
Rua Vicente Linhares 500, Sala 507, Fortaleza/CE
Phone: +55 (85) 3077-3045 / 3077-3044
www.helioenergiasrenovaveis.com.br
www.helioenergia.net