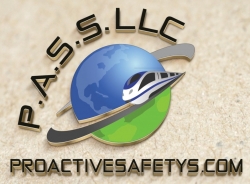 Houston, TX, August 26, 2015 --(
PR.com
)-- Every construction company has its safety manual, however; what has your company done to be proactive rather than reactive when making updates? Most wait for the next accident.
David Barnard, President and Developer of the Pro Active Safety System invented a universal turnkey solution for a zero loss/accident outcome. All accidents are avoidable.
Pro Active Safety System LLC has been in business since 2004. This is a small company that does big things. For this reason it beats all the competitors in pricing.
Pro Active Safety System LLC works directly with project managers / owners to assist in establishing and developing Health, Safety and Environmental programs using the Pro Active Safety System to client companies' specific needs. The services offered cover a wide array of aspects from safety staffing and safety training to field audits.
Contact Information David Barnard, Presdent, Pro Active Safety System LLC, 877-631-3558, Fax 321-220-0003, EHSBarnard@gmail.com, 18021 Kingslanding Blvd, #3108, Houston Texas, 77094,
http://www.proactivesafetys.com
The company specializes in temp staffing of: on-site construction safety managers, QA inspectors, NCCO crane operators and engineers to clients.