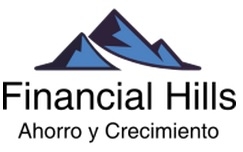 Miami, FL, August 29, 2015 --(
PR.com
)-- Financial Hills and Latinoamerica business division from Western Union (Western Union Business Solutions) have signed an agreement by which, since last August 10 all depositors or new customers in Europe, particularly in Spain country can open Certificates of Deposit and receive the interest payments in euros.
According to Sam Cameron, CEO of Financial Hills, "Through this agreement we eliminated the fear of many depositors in Europe to see their savings losing value due to fluctuations in its currency and the dollar change. Now you can open your CDs and receive interest payments in the same currency, in this case EUROS. Spain is definitely the most benefited country, as in we have a large percentage of our customer base.
"Previously customers had to buy dollars to open an account and when they received payment in dollars, re-sell. With this, they lost a percentage of profits accrued interest," summarized Sam Cameron to Marketwatch.
Financial Hills gives the opportunity to open such account certificates of deposit and savings accounts in the United States. Create the conditions for customers to see their savings grow without sacrificing its future. They maintain a commitment to the community and customers throughout Latin America. Provide the service completely in Spanish is one of its advantages.