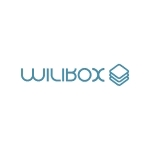 Kaunas, Lithuania, December 13, 2007 --(
PR.com
)-- Recent release of WILI-S 5.20 is full of new features. Main of them are IGMP snooping, which is very effectively reducing multicast traffic from streaming and other bandwidth intensive IP applications, support of multicasts at higher rates and PPPoE support on all platforms that could be powered by WILI-S. Latest version also includes Radius MAC authentication support, static bandwidth control, support of more detailed associated clients' information in skins, traffic monitor in skins, extended RCMS agent with support of multicast discovery and many more (see release notes at http:// www.wilibox.com/software-downloads.php/wili-embedded-linux).
WILI-S 5.20 supports a range of hardware platforms starting from ADM5120 based Compex WP54G/AG to Xscale Intel IXP-42x based Gateworks Avila boards, Lanready AP1000 and FN522 boards, Zinwell ZW4400/4200 boards, Intel IA-32 based PC Engines WRAP.2C/E boards and RDAT-81 that is powered with an Atheros SoC. The full list of supported hardware could be found at (http://www.wilibox.com/products/wili-embedded-linux#list) together with conditions for an on demand porting. Wilibox is continuously adding new features to comply with rapidly growing Wi-Fi market needs and enable users to have carrier grade functionality for a reasonable price.
Together with a new software version launch WILIBOX is adding additional AP skin, which allows configuration of multiple SSIDs with different security settings and mapping to different VLANs through a graphical user interface. Skin and documentation could be found at http://www.wilibox.com/software-downloads/wili-skins. If you have any inquiries, please contact info@wilibox.com.
About company:
WILIBOX stands for Wireless Linux in the Box. The aim of the company, which is based in Lithuania, is to create affordable tools and solutions for an easy deployment and management of a large scale networks. WILI-S and WILI-MESH are an industry standards based software platforms. Ability to support different wireless network platforms based on Atheros chipsets, carrier grade performance, low total cost of ownership and wide feature set makes the company's solutions and products attractive to customers ranging from large telecom operators to smaller ISP's, WISP's and enterprises. The solutions provided by Wilibox will help to build carrier grade mesh and hotspot networks, reliable and secure point-to-point and point-to-multipoint links with remote management configuration system (RCMS) for an automated network provisioning and element management.
Contact: WILIBOX
press@wilibox.com
+370 37 759007
###