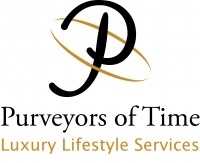 Los Angeles, CA, October 21, 2015 --(
PR.com
)-- As the holidays once again are inevitably around the corner, many companies utter the old saying: "what are we going to get everyone for the holidays?" It's the same quandary over and over each year. Companies struggle with the very idea of what to send out to their loyal clientele who help keep them in business as the clock ticks closer and closer to the gift-giving deadline.
While many executive assistants and office managers are starting their search where most everyone else starts their search, the internet, many savvy companies are instead turning to service companies that can take away that burden. Bespoke concierge services that offer corporate gifting are the perfect pairing to make the magic happen and free the administrative staff from the extra burden of the gifting process that the season so often brings.
Some of the obstacles that arise are: What do you buy for someone you know little about? What do you buy when you don't really have the time or desire to research and shop? What do you buy when you don't want to give the same old gift that everyone else is giving?
The service of "corporate gifting" has eased the minds of staff for many years by:
- Having access to the proverbial "Rolodex" of unique gifts in their repertoire
- Presenting distinctive gift ideas
- Sourcing, locating, and executing the purchases
- Ensuring a beautiful, custom wrapping for each gift
- And then either shipping or personally delivering to all points of the compass
Purveyors of Time, headquartered in Los Angeles, is one such company providing these personalized services to a handful of their privileged clients. The company's founder, Jeannette Rose-Jones, remarks that, "We go to all ends of the earth to source and locate gifts that will be truly exclusive to the recipient. After locating such a gift, we then determine how to best present to the recipient (whether it is dropped into a stadium with a skydiver or delicately packaged inside authentic Russian nesting dolls), we take extreme care to get it right." When asked to illustrate a specific example of a time when they traveled to one of the ends of the earth for a gift, Rose-Jones replied, "We have even gone so far as to personally hand-deliver a Chanel handbag to a client in London because it absolutely, positively had to be there the next day."
While hand-delivering a handbag to Europe is one of their more-unusual requests, typical requests consist of gifting corporate clients and vendors with unique items that aren't your everyday run-of-the-mill, diabetes-inducing gifts. "Our gifts are usually higher-end and oftentimes 'experiential' in nature. These days it really pays to give a gift that is out-of-the box in nature and unique to the recipient," says Rose-Jones.
With global connections to some of the most distinctive and diverse gifts, concierge companies and corporate gifting companies truly can take the hassle out of the gift-giving doldrums.
About Purveyors of Time - Purveyors of Time is a Los Angeles-based bespoke luxury lifestyle service. Founded in 2006, they manage the personal and professional lives and properties of some of the world's most visible people. They are dedicated to helping their clients achieve the perfect balance of work, family, and other life priorities.
If you would like more information on this topic or to schedule an interview with KK Pall, Director of Business Development, please contact: 310.295.4162 or email to info@purveyorsoftime.com. Or visit their website at:
www.purveyorsoftime.com