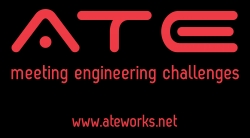 Singapore, Singapore, October 28, 2015 --(
PR.com
)-- ATE SolidWorks Innovation Day 2016 brings together experts from various industries in Singapore to share not only industry knowledge and insights, but also key trends that shape design and innovation fields.
The launch this year presented an exciting array of speakers and exhibitors from Dassault Systemes SolidWorks, Hewlett Packard, Nvidia, SMRT Corporation, Creatz3D (representing Stratasys), Ultra Clean Tech, Underwriters Laboratories, SolidCAM as well as ATE's very own Technical Team.
Mr. Wong Keat Tze, Managing Director of Advanced Technology Enterprise, opened the event via the Opening Track surrounding the track theme of 'Motivation Behind Great Designs', by welcoming distinguished sponsors, speakers and delegates with his motivating welcome remarks, to set the stage for the rest of the event.
Mr William Lee, Business Development Manager of PC MP, AP South, Dassault Systemes, delivered the keynote presentation, touching on Internet of Things, the company's vision, market reach, and SolidWorks product portfolio for 2016.
Their Platinum Sponsors, Mr Roy Low, Regional Business Development Manager for HP and Mr Budi Harto, Channel & Alliance Manager for NVIDIA showcased the capabilities of HP Z Workstation Powered by NVIDIA Quadro to accelerate workflow.
Their customer speaker, Mr Morris Tan, Senior Principal Engineer from SMRT, gave delegates a snapshot of what to expect during the Additive Manufacturing Breakout Track. Through his experience while pursuing his PhD (MAE) with NTU, in Supply Chain & Contracting with AM for Military Aviation, and as the owner of Morris Integrated Logistics Services, Mr Morris Tan presented on Supply Chain with Additive Manufacturing.
Surrounding the theme of 'Realizing Great Designs' for the Breakout Tracks, delegates chose between Track 1: Additive Manufacturing and Track 2: Computer-Aided Manufacturing.
In Track 1, industry experts from Creatz3D (representing Stratasys), Ultra Clean Tech, and Underwriters Laboratories spoke about the trends, applications and challenges of Additive Manufacturing and Rapid Prototyping, as well as the importance of advancing safety and quality in the field. Track 2 featured Mr Amod Onkar, Country Manager for SolidCAM India, who shared about the best practices in cutting hard materials with SolidCAM iMachining.
The Closing Track, which was the grand finale of the event, surrounding the theme for SolidWorks 2016 launch this year, 'Make Great Design Happen', featured Mr Fadhil, Application Engineer of ATE Singapore, alongside with Mr Nathaniel Chew and Mr Erick Batin, to present on the new features of SolidWorks 2016, like mate controller, breadcrumbs, thread features and many more. Key features of SolidWorks 2016 will be covered in ATE's upcoming hands-on Update Training, held on 27 October and 04 November 2015, whereby SolidWorks users can choose from 4 complimentary sessions to attend. More information on the training can be found in ATE website.
The conference ended with an award ceremony where 3 winners who took part in ATE's Pre-Innovation Day Design Competition and 5 winners who designed a given prototype in the fastest timing, walked away with the Anker 5 Port USB Chargers, Fitbit Wrist Bands and Myo Gesture Control Armbands. 3 lucky delegates also walked away with the Powerbeats Wireless Earphones, SpacePro 3D Mouse, Apple Watch, during the lucky draw segment.
ATE SolidWorks and SolidCAM subscribers, as well as valued sponsors and speakers, were also hosted to a night of relaxation after the conference, at Urban Fairways, a golf-themed bar, during the ATE Appreciation Networking Reception. Customers who have signed for 3 years subscription with ATE, were awarded for their support in the Evergreen Programme. Attendees were also treated to a night of drinks, canapes, quizzes and golf games to win attractive prizes including four S$ 500 golf vouchers.
Key Highlights for the Event
More than 300 participants including industry leaders, practitioners and consultants gathered at the event.
6 Product Showcase booths (HP/Nvidia, SolidWorks, SolidCAM, Creatz3D, UCT, ATE Services) provided delegates with an integrated workflow for their engineering needs.
Total 76 prizes were given out during pre and onsite event activities including Design Competition, ATE Services Crossword Lucky Dip, Lucky Draw