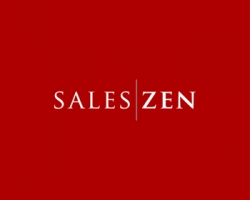 Delray Beach, FL, November 12, 2015 --(
PR.com
)-- New Business Launch: Innovative Speaking Engagements, Sales Consulting and Skills Workshops designed for Global Hospitality Sales & Relationship Management Professionals.
Mary J. Bagley, respected Speaker, Corporate Consultant and Certified Professional Coach (CPC), is proud to announce the launch of Sales Zen, an innovative Sales Consulting company. Sales Zen provides impactful Speaking Engagements, Consulting Services and Critical Skills Workshops on "The Art of Authentic Advising" for high-performing Sales & Relationship Management professionals in the Global Hospitality industry.
According to Mary, "The entire Global Hospitality industry is driven by a commitment to genuine engagement from the get-go. They've already got a lead on other industry Sales teams because of their innate instinct for making clients and guests feel supremely satisfied. Sales Zen recognizes and magnifies the power of that passion."
Sales Zen's programs based on "The Art of Authentic Advising" are designed to transform inbound and outbound Global Hospitality Sales and Relationship Managers into Trusted Advisors with a sustainable set of skills that establish a deeper level of credibility and connectedness with corporate buyers. "The Art of Authentic Advising" empowers Global Hospitality Sales teams to:
Build trust and get ahead of competition;
Enhance reputations and become the 21st century buyer's business of choice;
Increase sales and become sustainable market leaders.
"Clients need your help," Mary continues. "They need new ideas and perspectives - most of which they can get online - but they also need confidence, collaboration, and a minimized sense of risk from the partners they choose to do business with. Sales Zen is a fresh approach to securing buyer loyalty that meets these challenges head-on."
Mary J. Bagley, founder and CEO of Sales Zen, firmly believes "Being trustworthy will not hurt a business. But not being trustworthy certainly will."
To know more about Sales Zen, please contact them directly at 877.433.5144 or visit
www.saleszenpro.com
.