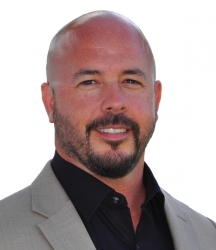 Miami, FL, November 17, 2015 --(
PR.com
)-- Many investors find it favorable to purchase single-tenant, triple-net-leased properties. Under the terms of a triple-net lease, the tenant pays for maintenance, insurance and taxes.
Investors in single-tenant properties seek consistent returns and income generated by buildings with long-term, creditworthy tenants. "Identifying opportunities takes deeper local market knowledge and experience," says Monica Venegas, Principal of Venegas International Group. "Investing in the right property provides tremendous long term rewards."
International investors have been looking to the United States for real estate investments in order to avoid the economic volatility of their home countries. Miami has long been very attractive because of its superior location as a gateway city, as well as its Arts, Cultural and Entertainment lifestyle.
Venegas International Group, founded and operated by Monica Venegas is a ultra high-end boutique real estate company representing developers and high net worth individuals.
Venegas International Group commercial real estate division is directed by George G Kauper. This division was founded in order to service Venegas's large client base of UHNWI and Institutional Investors.
In September of 2015 Venegas International Group's commercial division closed its 3rd Single Tenant property transaction to an international investor. The Bank United property located at 2100 E. Atlantic Blvd in Pompano Beach which sold for $5.8M.
"Our clients seek confidentiality, as well as a safe secure investment with a good ROI. They prefer less financial exposure and more corporate privacy. We specialize in providing them with the proper US based real estate investment," says George Kauper, Director of Venegas International Group's Commercial Division.
About BankUnited: BankUnited was established on May 21, 2009. On January 28, 2011, BankUnited Inc. began trading on the New York Stock Exchange. The initial public offering was the largest for a U.S. bank in history. BankUnited has more than $21 billion in assets with 97 branches in 15 Florida counties and six banking centers in the New York metropolitan area and focuses on the financial needs of growing companies and their executives, consumers and commercial and middle-market businesses in Florida and New York.
About Venegas International Group: Venegas International Group, South Florida's leading international boutique real estate brokerage firm provides domestic and foreign investors with the inside track on Miami's fast-evolving property scene. Venegas' experience over the past 20 years includes many high-profile luxury developments in Miami as well as individuals and corporate clients with sales exceeding $5 billion. Venegas has offices in Downtown Miami and Sunny Isles Beach, Florida and satellite offices overseas in other countries including China.