IntraISP Selected by Broadband Over Power Line Internet Service Provider for OSS/CRM /Billing Platform
IntraISP, LLC (http://www.intraisp.com), announced today it has entered into a License Agreement with Lighthouse Broadband, for its' flagship IntraISP product, a comprehensive billing & business management portal and software platform.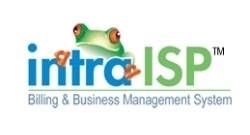 St. Louis, MO, February 08, 2006 --(
PR.com
)-- IntraISP, LLC (http://www.intraisp.com) a premier business management software developer, announced today it has entered into a License Agreement with Mid-Michigan's emerging leader in Broadband over Power Line (BPL) high-speed Internet service, Lighthouse Broadband, for its' flagship IntraISP release 6.1, a comprehensive billing & business management portal and software platform.
Lighthouse Broadband (http://www.lighthousebbd.com) a wholly owned subsidiary of The Shpigler Group, is also engaging IntraISP to integrate this new software system with their BPL (also known as Power Line Communications or PLC) broadband network and ISP services platforms to enhance billing processes, general customer services and back office controls.
"We set the bar very high for our selection criteria because our clients include utilities, municipalities and telecom service providers." Said David Shpigler, President, The Shpigler Group. "Given the complexities of BPL and its wireless component, IntraISP's cross platform capabilities tied together the complete customer experience from sector based prequalification, email creation, to billing and detailed trouble ticketing" Shpigler furthered.
Proponents view BPL as a practical alternative to other high-speed Internet technologies such as cable modem and telephone digital subscriber or DSL. Rural communities in particular often lack broadband services or choice. Lighthouse Broadband stands as a pioneer utilizing the next generation of broadband technology in otherwise underserved areas of Grand Ledge and Mid-Michigan.
"Given The Shpigler Group's strong background in Strategy Management Consulting, Operations Management and ongoing operation of its own branded service, we are very pleased to have successfully completed The Shpigler Group's thorough and detailed selection process, complete with extensive interviews with some of our current clients" Said IntraISP's Doug Reineri. "Our integrated deployment with Lighthouse Broadband marks our first BPL based Internet Service Provider in the U.S. and rounds out their "Best of Class" partnering criteria for their performance and customer centric platform" Reiner continued.
IntraISP 6.1 features a Back Office Support System (BOSS) with CRM, Revenue Management, OSS, Executive Portal and Control Panel, Customer Self Care allowing end users to Manage Services, open and track Trouble Tickets, and view Billing History, and a VOIP module supporting Service Creation, softswitch/media gateway integration, Rate Center Configuration Tool, Active DID report and more.
About River City IntraISP:
IntraISP is wholly owned subsidiary of River City Internet Group (http://www.rcig.net). IntraISP is a software company whose principal product is a service provider billing and business management system. With over 150 years of combined operational experience, we are uniquely positioned to serve the specific requirements of the emerging technologies such as WiFi, WiMax, BPL and VoIP. Our dedicated group of professionals is committed to building integrated software platforms to manage every aspect of the Internet Service Providers' (ISP) business. IntraISP offers standards-compliant systems, allowing integration with leading manufactures of DSL, WiFi and VoIP equipment to ensure improved interoperability and smooth customer experience for the future of ISP offerings. IntraISP has been developing and supporting billing & business management systems for the technology services industry since 1994. A pioneer of e-Commerce, IntraISP was among the first companies to develop real-time, Web-based billing and credit card processing solutions in the early nineties. Among our distinguished client base is AOL Time Warner/Netscape, US.Net, Irish Broadband, and CDM Fantasy Sports. IntraISP continues to pave the way for feature rich billing & business management systems well into the 21st century.
About Lighthouse Broadband (www.lighthousebbd.com):
Lighthouse Broadband is a wholly owned subsidiary of The Shpigler Group (www.shpigler.com), a strategy management-consulting group working with utilities, municipalities, telecommunication carriers, and others to develop opportunities in their respective industries. The Shpigler Group is recognized as a leader in the Broadband over Power Line (BPL) industry as a consultant and author of a widely utilized study on BPL. Lighthouse Broadband uses this expertise to deliver reliable, high-speed Internet access to its customers while at the same time researching and helping to develop emerging technologies in the broadband industry.
###
River City IntraISP
Krista Steiner
Contact
River City Internet Group
Krista Steiner
(888) 474-3144
http://www.intraisp.com

Contact