Joe Robaina is Awarded the First Ever Military Residential Specialist Certification in Miami-Dade County
The Platinum Worldwide Group at the Keller Williams Realty Coral Gables - Coconut Grove market center announced today that Joe Robaina is awarded the first ever Military Residential Specialist certification awarded in Miami-Dade county specifically to better assist Veterans, as well as active service members and their families.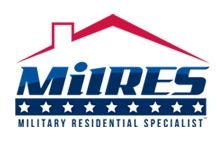 Coral Gables, FL, January 28, 2016 --(
PR.com
)-- The Platinum Worldwide Group is a real estate team at the Keller Williams Realty Coral Gables - Coconut Grove market center in the greater Miami area and they announced today that Joe Robaina, a broker-associate and the team's leader, has been awarded the Military Residential Specialist certification after completing the first course offered for that purpose in Miami-Dade county.
The Military residential Specialist website (gomilres.com) describes the program as follows:
"The Military Residential Specialist (MilRES) Program offers real estate professionals the opportunity to help 'military' clients and their families while growing their own business in this important but under-served market segment.
"MilRES® was founded in 2010 by nationally known speaker Buddy West. After two years of researching the subject, traveling to military installations and interviewing military officers and enlisted service members, veterans, their families, Congressman and heads of the Veteran's administration, the MilRES® team was ready with an outline and plan to develop the class. This class was not written by a 'class writer or developer,' but from content from the military for Realtors® to serve the military."
Here is a link to a YouTube video by congressman John Carney on this subject:
https://youtu.be/8fhC5jqMR2I
Mr. Robaina had this to say about his reasons for seeking out this certification:
"As a professional real estate adviser, I am always looking for ways to increase my knowledge and ability to help those who rely on my and my team for real estate advice and services. However, in this case, I was especially keen to the opportunity to become better equipped to serve the special needs of Veterans, active and retired military personnel because I feel a debt to them and their families for the sacrifices they all make to serve and protect us."
Mr. Robaina is currently preparing a series of seminars and webinars designed to inform the South Florida community about the needs and many programs available specifically for Veterans, active and retired members of the military, as well as the National Guard, Reserves, Coast Guard, Fires, Police and other branches of government service personnel line the FBI and CIA through his affiliation with the "Heroes" program which provides additional financial benefits through reimbursement of real estate commissions and reduced fee or no-fee programs offered by affiliated mortgage providers, and other service providers.
Anyone interested in participating or attending one of these presentations or simply learning more about any of these programs can contact Mr. Robaina by visiting his website:
platinumworldwidegroup.com
Contact
Platinum Worldwide Group at Keller Williams Realty
Joe Robaina
1-306-785-0460
http://www.platinumworldwidegroup.com

Contact