Original Two Maids Franchise Sees Massive Growth, Revenue Doubles Since First Year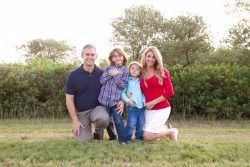 Birmingham, AL, January 29, 2016 --(
PR.com
)-- In 2013, local Tampa couple Jaime and Wes Kulaga pursued their dream of starting a business and opened Collegiate Cleaning of Tampa. With an abundance of drive and ambition, but no experience running a service-based business, the Kulagas experienced some growing pains early on and were eager to learn how to avoid these first-timer mistakes.
"I was spending so much time dealing with problems that I couldn't work on growing the business," said Jaime. "There were no systems or practices in place, so we were constantly trying new things, and when they kept failing, we kept losing money."
Jaime reached out to Two Maids & A Mop CEO and Founder Ron Holt, who at the time, had 12 company-owned Two Maids locations and was contemplating the idea of franchising. Jaime asked Ron if he would be interested in making Tampa the first franchised location, and the rest his history.
"Jaime's call was a pleasant surprise," says Holt. "It was obvious that she possessed a lot of energy and it was even more obvious that we were dealing with an extremely intelligent person. After researching the local market and meeting with Jaime, we made a decision to select Tampa as our first franchised location."
Fast-forward two years to 2015, and the Two Maids & A Mop Tampa location has exploded to annualized revenues of $600K, doubling their revenue from the previous year.
"We truly just follow the business model and systems that Ron put in place and continue to do what works," says Jaime. "It completely takes the stress off, and we are able to have weekends and holidays off because we don't have to spend all of our time developing a successful business model – we already have one."
Franchise owners like the Kulagas have full access to replicate the successful business model, including the "Pay for Performance" plan, a proprietary formula that directly determines employee wages based on customer feedback and is the only one of its kind in the cleaning industry. Two Maids & A Mop unique approach to its sales and marketing process allows its franchise partners to quickly control a significant amount of their local market share.
"As a life coach in the community, my focus is getting people to destress so our goal is that, by cleaning somebody's house, we have freed up time for them to be with their friends and family and have reduced stress in their life," says Jaime. "It is our way of paying it forward for the way that Two Maids has reduced stress in our life and allowed us the freedom we were looking for in starting a business."
With two different franchisee options available, a potential investor can choose to participate in the "owner-operator" model – like the Kulagas – or the "absentee ownership" method. The "owner-operator" model involves an investor who has the money needed and a passion to run their own business, whereas the "absentee ownership" method simply requires the investment while Two Maids & A Mop provides a qualified sweat equity partner to manage day-to-day and operate the franchise effectively.
Two Maids & A Mop is the nation's second fastest growing cleaning company and recently landed on Inc. Magazine's list of 10 Franchises That Swept the Nation in 2015, as well as earning a spot on Inc. Magazine's 2015 list of 5,000 fastest growing private companies in America for the third consecutive year. Two Maids ranked No. 782 on the list, making them the second fastest growing cleaning company in America, the fifth fastest growing company in Birmingham and ninth in Alabama.
Immediate franchise opportunities are available. To learn more about the Two Maids & A Mop brand and investment opportunities, visit www.twomaidsfranchise.com or call 205.870.8643.
Contact
Two Maids & A Mop
Ron Holt
205-870-8643
twomaidsfranchise.com

Contact