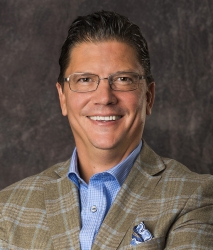 Austin, TX, February 10, 2016 --(
PR.com
)-- GSF Mortgage is pleased to welcome Steve Stapleton as senior vice president. He is a 25-year veteran to the mortgage industry and has been involved in every facet including loan origination, area manager, regional manager and senior vice president.
As senior vice president, Stapleton will be responsible for increasing GSF Mortgage's footprint in the central states including Texas, Wisconsin and the Great Lakes region by recruiting new branches and top mortgage professionals. His goal is to grow company profitability and market share in the markets that we serve by endorsing the company's service and support culture.
Stapleton finds GSF Mortgage's culture to be nimble and centered around the sales person. He chose to join the company due to its size and available resources.
"We are extremely pleased to welcome Steve to GSF. Steve has proven himself to be a leader and builder in our industry over the years. His experience and track record speak for themselves and are secondary to the type of person Steve is," says President Chad Jampedro.
Stapleton strongly believes in mentoring the next generation of housing industry professionals and is an active member in all of the Chicago area's mortgage and real estate associations.
Stapleton can be reached at (630) 634-5868 or sstapleton@gogsf.com.
GSF Mortgage continues to seek mortgage rockstars for a number of positions throughout the United States including branch managers, mortgage underwriters and mortgage processors. If you are looking for a dynamic company with a great work culture, benefits and a remarkable reputation, please visit gogsf.com/careers.
Founded in 1995, GSF Mortgage is an established and experienced direct mortgage lender. With 20 years of lending experience, GSF professionals originate, process, underwrite, and fund all loans. We continue to serve the next generation of homeowners with the GoGSF brand. We are focused on flexible and transparent mortgage lending and are on a quest to continue hiring the "best of the best" in the mortgage industry. With many locations, our strengths keep GSF Mortgage "Lending in Your Favor." Interested in finding out more about us? Visit us at GoGSF.com and check out our careers available.