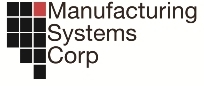 Newmarket, Canada, March 01, 2016 --(
PR.com
)-- MSC a supplier of Supply Chain Execution Systems, for users of Epicor, Syspro and SAP Business One is proud to announce the general availability of POSI-Hold for quality Control.
Complementing their Warehouse Management and Shop Floor Data Collection applications, POSI-hold gives quality management personnel the power to positively control the movement of potential discrepant material within the system.
For years, customers in the food and beverage, aerospace, defense and nuclear industries have asked about the potential of their WMS controlling the movement of discrepant materials. Controlling release or partial release of lots, identifying the originator are all considerations. Users attempting to move a lot of material that is on hold will not be able to process the transaction and be notified of its current status. Quality management can place on hold release specific lots if they wish or manage the entire receipt/shipment/container of trailer. Tags and hold locations are eliminated, as no user can move a held lot without permission. Powerful search capabilities allows for the discovery of responsible person, vendor, etc.
About Manufacturing Systems Corp
Manufacturing Systems Corp, headquartered in Newmarket, Ontario Canada has been supplying Supply Chain Execution solutions to manufacturers and distributors for over 19 years. Today our COLLECT applications are installed in 15 countries, including China and Russia. Our products are integrated with ERP solutions provided by Epicor, SYSPRO, and SAP Business One.
For more information access: http://www.mfgsyscorp.com.
Call 905-953-9800 or email rdettinger@mfgsyscorp.com