Paragon Small Business Capital Group Obtains Preferred Lenders Program Status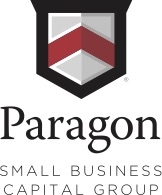 Atlanta, GA, March 03, 2016 --(
PR.com
)-- Paragon Small Business Capital Group, a division of Paragon Bank (OTCBB: PGNN.OB), today announced it received Preferred Lenders Program (PLP) status, allowing the company to approve loans guaranteed by the U.S. Small Business Administration (SBA). This program provides businesses access to loans and capital that ordinarily would not be available to them.
"This status is this highest standard in the small business lending industry, and it adds nationwide credibility to our team," said Charles Yorke, President of the Paragon Small Business Capital Group. "It signifies that we are on top of our game and adhere to the standard operating procedures of the SBA, as well as the opportunity to increase the benefits we can deliver to our customers."
The PLP works to streamline the procedures necessary to provide financial assistance to the small business community, which, in turn, results in faster loan closings. This is one of the many benefits to small businesses under the program. While the SBA continues to check loan eligibility criteria, it delegates the final credit decision and most servicing and liquidation authority and responsibility to designated PLP lenders.
Paragon was considered for PLP status based on its record with the SBA. The group also had to demonstrate that it had the required ability to process, close, service and liquidate loans, as well as the ability to develop and analyze complete loan packages.
About Paragon Small Business Capital Group
Paragon Small Business Capital Group is a team of experienced SBA professionals. With more than 150 years of combined experience, the group is prepared to help businesses and individuals navigate the SBA lending world of 7(a), 504, USDA B&I and Conventional loans for small businesses. The Paragon Small Business Capital Group specializes in franchise lending, with loans to 86 unique franchises over the last decade.
To learn how Paragon Small Business Capital Group can provide growth for your small business, visit www.paragoncapitalsolutions.com or email SBCG@bankparagon.com.
About Paragon Bank
Since its founding in 2005, Paragon Bank has maintained a solid focus on the community and customer service. For more than 10 years, Paragon has delivered innovative products and financial expertise, convenience, and a deep understanding of what both businesses and individuals need from a bank, in order to provide solutions that make a difference. In the areas of business or personal banking, lending options or wealth management, Paragon delivers cutting edge technology, an experienced team and the most service-oriented staff of any community bank.
For more information about Paragon Bank, please call (901) 273-2900 or visit us online at www.bankparagon.com.
Contact
Beth Wilson, inferno
901-278-3773

Contact