BidWrangler and Wavebid Announce Partnership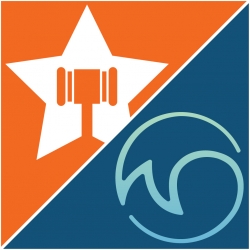 Harrisonburg, VA, March 08, 2016 --(
PR.com
)-- BidWrangler, the leading provider in mobile bidding solutions, and Wavebid, makers of auction management software, announced a partnership today designed to optimize the online auction industry. The two companies will integrate the cataloging, marketing and accounting functions of Wavebid with the mobile bidding platform from BidWrangler to create one powerful tool. The combination significantly streamlines the entire online auction process.
BidWrangler leads the auction industry in mobile-first bidding technology. Initially released for real estate auctions, BidWrangler software quickly gained acceptance by top auction firms across the United States. This partnership clears a path to expand the mobile bidding experience into personal property auctions.
"Wavebid adds powerful capabilities to our platform," said Tim Peters, co-founder of BidWrangler. "Mobile cataloging and now mobile bidding are available in an integrated solution that effectively uses modern technology. Every auctioneer with a smartphone can put it to work, from setting up an auction to bidding. It's all seamless."
"A white label mobile experience for online bidding is long overdue. It's great to see a technology company providing the solution that helps auctioneers be successful within the mobile economy," noted Michael Long, CTO at Wavebid.
Wavebid and BidWrangler's shared vision of this partnership is to put truly revolutionary products into the hands of auctioneers - solutions that will not only make auctions faster and easier, but also increase brand recognition and drive price points higher. Users will be able to create, edit and add auction items in seconds, then deploy them to their websites and/or mobile bidding app effortlessly.
About BidWrangler
Since the advent of the first iPhone in 2007, mobile technology has changed the way that consumers interact with everything from entertainment to shopping. Existing auction technology providers mostly ignored this fundamental change in consumer behavior. BidWrangler was formed to close that gap and to change how bidders participate with auctions. The BidWrangler mission: to bring the auction industry world-class technology, modern software pricing and a culture of service. More information can be found by visiting Bidwrangler.com or calling 844-296-8727.
About Wavebid
Wavebid is a software company focused on offering solutions to the auction industry. Wavebid developed the first cloud-based auction management software, which remains the cornerstone of their tools. Globally, Wavebid is being utilized by thousands of users for cataloging, buyer and sellers management, web tools, marketing tools, full clerking and accounting, as well as appraisals and proposals. For more information, visit Wavebid.com or call 763-355-3985.
Contact
BidWrangler
Tim Peters
844-296-8727
bidwrangler.com

Contact