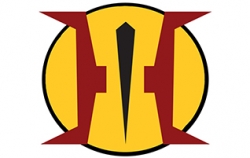 Phoenix, AZ, March 10, 2016 --(
PR.com
)-- Fund the book that will change your life and the world. Become a super You and learn secret facts that explain your deepest questions.
What is the project?
Don Williams has spent the better part of the last year writing the Human Instruction Manual book and its supplementary online courses. The 240 page (8 ½ x 11 size page) book is close to 110,000 words with 15 color drawings – this is a text book size set of very valuable information. The book gives clarity to your confusion, provides the reader with a new concept of self-esteem and confidence, and removes the veil of the shadow that keeps people from becoming their optimal self. It explains why life is half backwards too!
The overall structure of the book bridges the gap between the tangible science humans think they know and the intangible realities they ignore, fear, and deny as real (aka the "woo woo"). The book gives you the conversation you always wanted but never knew you needed. If you only own one book this is certainly the one to have, and if you only have room for one more book – make room for this one. Consider the book the base foundation material that the personal development industry must have to completely transform the "Juice Factory" method into a self-sustainable and self-maintainable process that lasts and never fail. Yes – Never Fails!
"Juice Factory" – the high energy hype that people go along to get along with but provides no long lasting results, so you have to come back for more to get "Juiced" again. These are entertaining salesmen who want repeat business!
For all the details go here: http://www.geton2it.com/don-williams/
5 books at $20 = $100 pledge, (Make sense? If not, please message Don Williams!). Also any pledge gift that has a course with it will be available prior to the book being published (these are already done ) – these are life changing courses too! Visit KickStarter https://goo.gl/hNXvQg