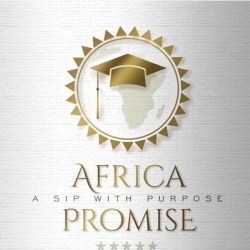 New York, NY, March 18, 2016 --(
PR.com
)-- Africa Promise, produced by the renowned Sonop Wine Farm in Paarl, is a premium organic and Fairtrade certified South African wine that combines a tradition of great wines with social purpose. Two new Arica Promise wines have been introduced to the local and international markets – a 2014 cabernet sauvignon merlot, and a 2014 chardonnay-sauvignon blanc.
Both wines are of excellent quality and are being met with glowing reviews locally in South Africa and by the global export market. Yet, Africa Promise wine is well-priced enough to appeal to a growing South African middle class that is enjoying wine more and more.
"Africa Promise wines have lovely fruit aromas on the nose, with a fresh, rounded mouth-feel," says Anton Blignault, CEO of FMS Wine Marketing. "Africa Promise wine shows complexity and balance with a lingering finish. The wines appeal to novice as well as sophisticated wine drinkers due to their style. Africa Promise wines drink well on their own, but when complemented with a hearty dish they will show great finesse."
Founded in the spirit of conscious capitalism, Africa Promise is also a "wine that transforms lives." The slogan for Africa Promise wines is "sip with purpose." A portion of the profits from each bottle sold helps to make a difference in the lives of girls in the poorest African villages, giving them the opportunity to go to school. Consumption of Africa Promises wines leaves a legacy and helps consumers empower African girls as portion of the profits fund education scholarships.
"Each sip is a promise," says Blignault. "Wine lovers are invited to pay it forward by impacting another life through education, one of the strongest forces for transformation. Whether you are in London, New York or Johannesburg, you can savour Africa Promise wine and simultaneously make an impact and contribute towards improving the lives of others."
The South African wine industry is poised for major international growth. For example, since 1994, South African wine exports have grown tenfold from 50 million litres to 500 million litres globally. Most white and red blends from top cellars have been outstanding since 2012, and they continue to improve.
Africa Promise wine has special characteristics, displaying unique taste sensations and a freshness due to small batches and a hands-on winemaking approach. "We also expect that the weakening South African rand exchange rate will continue to support exports, creating ever greater value for consumers globally."
Africa Promise wines are produced from the finest South African grapes. The Paarl region, similar to the Rhône Valley in southern France, boasts some of the best wines in South Africa due to the warm summers and wet winters, making it well suited to the production of world-class wines. Wine farm Sonop has won several international awards such as the International Organic Wine award in year 20014 and is known globally for the quality of its grapes.
In addition, Africa Promise wines are among few to be certified Fairtrade by Transfair Canada and certified organic by Control Union. Both the red and the white Africa Promise wines are 100% Fairtrade and organic certified a combination that is very rare – not just in South Africa but worldwide.
"On-shelf, the Africa Promise bottles stand out for several reasons," says Blignault. "They are tall and square-shouldered. The labels are striking in appearance – long and slim, depicting a golden graduation cap, emphasizing the mission of the wine to make a difference through education, over a royal blue Africa inside a golden circle, with the Fairtrade logo at the bottom. Close-up the Africa Promise wine bottle has the Germanier family crest embossed on the front, paying homage to high quality, Swiss roots and world-class technology used in bottling the wines.
The Africa Promise red wine is a blend of 70% cabernet sauvignon and 30% merlot. It has dark fruit aromas on the nose, as well as cherry and strawberry. The palate is described as soft, round and perfectly balanced, with a smooth juicy finish.
The Africa Promise white wine is a blend of 70% chardonnay and 30% sauvignon blanc. This wine shows marmalade, citrus and tropical fruit aromas on the nose. The mouth-feel is fresh, but with soft acidity, which is balanced by some lemon and green apple flavours. The aftertaste is described as long and lasting.
Africa Promise wines are available in South Africa and sub-Saharan Africa, and are also being exported to North America, Europe and China.
For more information contact Sip@AfricaPromiseWines.com
www.AfricaPromiseWines.com
https://www.facebook.com/AfricaPromiseWines
Monique Verduyn is a freelance writer. She has more than 12 years' experience in writing for the corporate, SME, IT and entertainment sectors, and has interviewed many of South Africa's most prominent business leaders and thinkers