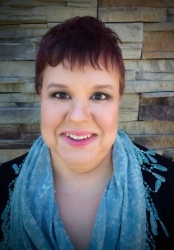 Farmingdale, NY, March 30, 2016 --(
PR.com
)-- Joyce L. Morrison earned her M.S. at Grove City College and her J.D. at Dickinson School of Law. She is currently the Director of Intellectual Property at Boehringer Ingelheim Vetmedica, Inc.
www.bi-vetmedica.com
. The company is a service provider of products that are intended to maintain the health and welfare of animals. These products include a line of pharmaceuticals and vaccines that are used for the highest therapeutic value in the cattle, equine, pet and swine markets. They also offer their customers numerous services for the health and welfare of their animals that go beyond the medicinal benefits, such as diagnostics collaboration, disease management, industry support and education opportunities. Ms. Morrison is affiliated with Biotech Trade Organizations, the American Intellectual Property Association (AIPLA) and the American Bar Association (ABA). In her leisure time, she enjoys the company of her pet dogs.
The VIP membership in America's Registry is of particular significance because inclusion is based on a number of factors, not the least of which is the member's accomplishments in their chosen field. In the case of Joyce L. Morrison, it is also based on the positive influence that she has had on her clients and the sense of satisfaction that comes with the knowledge of a job well done. America's Registry is proud to honor her.