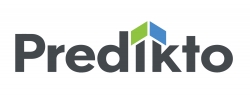 Atlanta, GA, April 05, 2016 --(
PR.com
)-- Predikto, a global leader in predictive analytics software, announced the addition of Greg Hrebek as Vice President of Rail Solutions, further filling out its commitment to transportation with a focus on rail.
Hrebek is a critical hire for Predikto and comes at an opportune time. Companies such as GE and others are transitioning from a manufacturing focus of "big iron" to the new industrial "digital age."
Hrebek will focus on accelerating Predikto's innovation in the rail industry for operators, OEMs, and after market providers alike. Predikto operates the industry's only actionable predictive analytics platform, called MAX, a dynamic engine that automates the process of data science and machine learning. This automation allows Predikto to do in weeks what traditionally takes months or years.
"…unless data science can be automated, the use of big data in IoT remains a time consuming, ineffective and costly services engagement. The MAX engine was developed to address these issues specifically. MAX automates data ingestion and machine learning to expedite ROI and show real value in IIoT," said Mario Montag, CEO, Predikto. "Hrebek brings years of experience and profound knowledge of developing software solutions for the rail industry. He has been a pioneer leading teams to bring to market disruptive rail software solutions and we are excited to bring this industry knowledge and experience to our executive leadership team."
Hrebek joins Predikto from New York Air Brake (NYAB) where he was Director of Engineering of the Train Dynamics Systems division, responsible for their simulation operation and training suite and their controls product LEADER. LEADER is best known for its locomotive fuel saving capabilities and being the brains of the world's first autonomous freight train operation in the Pilbara of western Australia. Hrebek has a history of rail innovation with companies such as Invensys Rail and GE Transportation.
"I'm joining Predikto's executive team at a true industry inflection point, a true paradigm shift in rail operations and maintenance strategy," said Hrebek. "As a team, we'll work to disrupt a technology lagging industry by building and launching innovative products that extend Predikto's platform and focus on moving the unplanned to planned."
About Predikto, Inc.
Predikto, Inc., headquartered in Atlanta, GA, provides actionable solutions for equipment fleets (e.g., rail and aviation) using predictive analytics. Its proprietary data analysis and prediction engine is built on an auto-dynamic machine learning protocol that adapts to changing environments in near real time. Predikto specializes in ingesting equipment maintenance and telemetry data to operationalize predictions of key industrial events like asset failures and poor asset health to enhance a company's overall performance.
For more information, visit
http://www.predikto.com