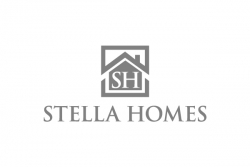 DeLand, FL, April 07, 2016 --(
PR.com
)-- Stella Homes, a Custom Homebuilder and Renovation Company, has announced today that they have completed the move of their corporate offices to DeLand Florida. The office is now located in the Historic Downtown District of DeLand in the Mainstreet Center Complex on Woodland Blvd. Regarding the move, David N. Ferri the company's VP and General Counsel stated, "We are extremely excited to be moving into the Mainstreet Center building and believe this gives us a better pulse on the markets we service, which includes DeLand and other areas in West Volusia County." Stella Homes has been very active since last year in Volusia County. They currently have in the works single family residential projects in DeLand, Deltona, and Debary and multi-family in the Daytona Beach area.
In addition, the company expanded last year to accommodate its growing portfolio. As part of the expansion, Stella Homes has brought on David Ferri to assist with operations and to act as counsel to the company. Mr Ferri has experience in both investment banking and real estate, working in both fields, extensively over the past 15 years. Company President Brandon Garrett said, "We are pleased with the addition of Mr. Ferri to the company and believe his presence will enable us to continue to grow our operation across Volusia County and Florida. David brings a wealth of knowledge with him that includes corporate finance and real estate law."
In addition to hiring of Mr Ferri, Stella Homes will also be entering the real estate brokerage business. Mr Ferri has indicated, "We are in the process of filing with the State of Florida to be treated as a brokerage firm and believe this will ultimately help our business, which will include the sales and management of our property portfolio as well as those of our clients."
Stella Homes was founded by M. Brandon Garrett, C.G.C, HCI-R/C. Mr Garrett is a FL General Contractor and Certified Commercial/Residential Roofing Inspector. Prior to its move and expansion, Stella Homes was located in Debary, FL and has been active in Lake County, FL building single family homes. Prior to his work as the President of Stella Homes, Mr Garrett has worked in Residential and Commercial Construction for over 15 years in the Central Florida area.