New Jersey Alliance Grows Its AAA National Hockey Program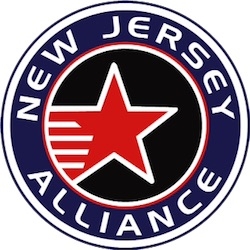 Oak Ridge, NJ, April 14, 2016 --(
PR.com
)-- New Jersey Alliance Youth Hockey (NJA) is pleased to announce its new AAU membership participation and invitation to join the USCAN Junior Hockey League (UCJHL) for our 16U – 18U divisions.
The USCAN league is sanctioned by the Canadian Independent Hockey Federation, the North American Independent Hockey Federation (NAIHF) and the Amateur Athletic Union (AAU). USCAN is experienced in providing Independent Hockey to players who are looking for a different path to hockey development and success. Like us, they believe that there is a thirst for Independent Hockey that is different from traditional Minor Hockey Programs.
Over the past 5 years, New Jersey Alliance has produced more than 32 AAA players from its A and B level programs, a true testament to the quality coaching and commitment to player development. "We don't simply look for great players, we create them," says Director and Club Owner Brendan Reilly Jr. "Finding athletes is easy, teaching and coaching them to effectively maneuver their bodies into the best possible position for plays, how to read and react with hockey sense and understanding zone play, neutral zone play, offensive zone play and defensive zone play, that's the fun part."
NJA was established with one key goal in mind: to provide a well-organized and structured hockey program in which players are given the opportunity to reach their full potential. The transition to AAU hockey and USCAN positions NJA to meet these goals and continue to offer its youth athletes expanded game and tournament opportunities, from Peewees to U18, and deliver a positive and thriving travel hockey experience.
For more information about NJA youth hockey, contact: njalliancehockey@yahoo.com.
Contact
New Jersey Alliance Youth Hockey
Brendan Reilly, Jr.
973-409-4362
http://newjerseyalliancehockey.com

Contact