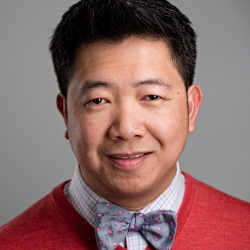 Los Angeles, CA, April 20, 2016 --(
PR.com
)-- RenzaGroup, LLC has introduced a new practice area in their Business and Technology Consulting firm that helps other businesses in their digital marketing efforts using Programmatic Display Ads, Social Media Ads, Search Ads, Content Marketing and Social Media Influencers.
Each Digital Marketing engagement will come with a comprehensive research - a team of experts will analyze the competition, the products/services, the target customer profile and will align this data to the current market trends. This allows for a tailored marketing strategy that targets only the appropriate audience, making the ad budget much more effective.
"We monitor each advertisement daily so we can see which ad performs better. By being able to monitor the ads, we can make real-time adjustments to the ad budget and put more money to the ads that work. Having this managed, data-driven strategy assures our clients that the money they invest in ads are utilized in the most efficient and effective way possible," said Rengie Mendoza, RenzaGroup's Principal Consultant. "We don't set it and forget it. We watch everything closely until we hit the goal(s) we aim for. That's how we provide revenue-driving results to our clients."
Using a five-prong approach, businesses can be confident that their message will reach their audience using advanced targeting methodologies - using a combination of age range, geographic location, gender, commonly used search terms and browsing habits.
RenzaGroup, LLC, based in Los Angeles, CA was founded in 2015 by Rengie Mendoza, a Solutions Architect with over 19 years experience in Technology and Business Consulting. Rengie has consulted with a myriad of clients in different verticals like Legal, Entertainment, Finance and Biotech industries.