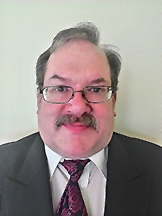 Fort Wayne, IN, June 11, 2016 --(
PR.com
)-- About Jerry Brown
Jerry Brown is the Owner and Operator of JB Sound, located in Fort Wayne, Indiana. Mr. Brown earned an Associate degree in Electronics from the ITT Technical Institute. He has over 30 years on experience in the audio installation industry. JB Sound offers home audio installation, event sound and set-up, and provides a large selection of audio equipment. This includes church sound, video, lighting, and DJing. Mr. Brown states, "We have deep roots in the area and are part of the community." In his leisure time, Mr. Brown enjoys DJing and church activities.
strathmore-ltd.com/pros-of-the-year/jerry-brown/9a0jr73/2497/
About Strathmore's Who's Who
Strathmore's Who's Who publishes an annual two thousand page hard cover biographical registry, honoring successful individuals in the fields of Business, the Arts and Sciences, Law, Engineering and Government. Based on one's position and lifetime of accomplishments, we honor professional men and women in all academic areas and professions. Inclusion is limited to individuals who have demonstrated leadership and achievement in their occupation, industry or profession. The Times Square appearance is given to the individual who has demonstrated consistent excellence in their career. The visual celebration of this individual will be displayed on digital screens at the venerable and historical 3 Times Square, New York, one of the busiest and most high profile landmarks in the nation.