Title III Makes History, There's a New Way to Raise Money for Real Estate Deals and Investors Are Just a Click Away to Participate. Meet the New Sheriff in Town.
Today, May 16, 2016 marks the formal approval of Regulation Crowdfunding (Reg CF) by the SEC. This is the third piece of the JOBS Act, Title III, which opens up equity crowdfunding for unaccredited investors. As the nation legalizes this new investment vehicle, CrowdfundExpress.com launches its platform.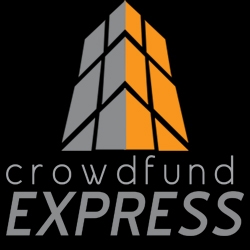 Orlando, FL, May 16, 2016 --(
PR.com
)-- Today marks the formal approval of Regulation Crowdfunding (Reg CF) by the SEC, the third piece of the JOBS Act, Title III, opens up equity crowdfunding for unaccredited investors. As the nation legalizes this new investment vehicle, CrowdfundExpress.com launches its platform.
Are you an investor with cash in your savings and/or retirement account? Do you wish to invest it passively and let it grow and compound?
Are you a developer with a good project in your pipeline? Do you wish to raise cash to invest it actively and make the deal come to profitable fruition?
Well, whether you like President Barack Obama or not, he has been instrumental in making the Securities and Exchange Commission open the investing world to more people than ever. Thanks to his efforts through the 2012 Jumpstart Our Business Startups Act, known as the JOBS Act, the growth in the online capital raising for businesses and real estate projects have been nothing short of phenomenal. The markets called his decision, "game changing."
The JOBS Act is a landmark of legislation. It is one of the largest changes to U.S. securities regulations in approximately 80 years. And we are lucky to be part of it and to experience the shift in the world of business start ups and real estate project funding. This movement has already created an entire ecosystem of solutions to create new market infrastructure for the private capital markets, beginning with crowdfunding.
Today, one of the real estate crowdfunding platforms to be demonstrated on Capital Hill is www.CrowdFundExpress.com. This website unleashes its power as industry leaders to legislators and regulators, as well as, celebrates the brave new securities rules for equity and debt crowdfunding in the U.S.
The excitement is undeniably in the air today as this CF regulation also called Title III of the JOBS Act sets to take effect. This regulation allows active real estate developers to post their deals on specific approved websites, to raise capital by connecting online both accredited (high net worth), and non-accredited passive investors who wish to invest in their local market or in specific opportunities across the country.
This process will democratize the investment work and may soon make the real estate investing world as accessible as the trading of securities online. The investment opportunity may be without the same liquidity, but with good steady premium returns in select markets and with plenty of choice projects and investment opportunities.
Definition, Transition and Implication
In order to appreciate the Title III development and how it affects the landscape of capital raising and investing in real estate one must understand the terms and the timeline. "Crowdfunding" is the sale of shares as equity or debt funds offer their deals online through specific Crowd Fund websites. This wasn't really possible until mid-2012.
The JOBS Act of 2012 Title II also known as Reg D 560c was the first major regulatory measure to change the way developers raise capital because it allowed for public advertising and solicitation but only for accredited investors. (Those with a net worth of $1million excluding their home or have a certain high yearly income). Reg D 506 c allows for raising unlimited capital.
This was followed by Title VI in mid 2015 also known as Reg A (Tier 1 and Tier 2) which allows developers to raise capital from accredited and non accredited qualified investors. Reg A allows for raising $20 million under Tier 1 and $50 million under Tier 2 per year. This opened the market for all kinds of investors to participate in projects nationwide.
Finally today, May 16, 2016, the SEC formally approves and rolls out Title III also known as Reg CF for developers to raise capital by publicly advertising and soliciting both accredited and non accredited qualified investors with a few limitations such as capital raise must not exceed $1 million per year and some other restrictions as to the maximum each investor can place in each project and per year. Nonetheless, this is the final regulation change under the JOBS Act.
The good news is passive investors will no longer be denied to participate in real estate projects based on their net worth or income like it has always been in the past. And active developers can now advertise and raise capital based on more reasonable guidelines set by the SEC.
CrowdFundExpress.com is a new platform that connects developers with profitable projects and investors to participate with as little as $5,000. The Founder and CEO, Cherif Medawar, has had an education company called CMREI.com and has been teaching people how to raise capital and how to invest with a higher degree of safety for more reliable returns.
Medawar himself is a Fund manager with several funds including a Reg D 506 b since 2009, and a Reg D 506 c, as well as a Reg A+. He knows he set up the platform website called crowdfundexpress.com to connect his large database of students and investors with his large contact database of developers. He understands that the world of real estate investing is changing rapidly. For the first time, anyone can become an investor in a real estate business and be able to share in its profits and growth regardless of income, level of financial sophistication, or net worth and this opens up a new source of potential financing, which is a game changer. By going "online" so investors can group their money for higher safety and better no hassle returns, developers who have experience can tackle bigger and better projects without relying on traditional lenders who have changed the rules in 2008 and 2009.
"The best way to appreciate and apply the new SEC rules and regulations is to get educated both as a developer and as a passive investor. We not only offer the platform but the education. We provide the education needed for developers to understand the great ways to structure their offers to raise capital and we also educate investors to choose wisely to maximize both the safety margins and the potential returns," explained Medawar.
Today, he invites developers who wish to raise capital and investors seeking deal flow and opportunities to go to CrowdFundExpress.com and register and become part of this evolutionary way to make real estate deals happen. "I want 'my crowd' to experience how I am bringing sophisticated and accredited investors, vetted real estate projects, and capital together at low costs and lightning speed. I am excited about potential pre-funding deals, also partnering up on some projects by creating co-syndications."
Medawar has been consulting on syndication since 2009, and has been hosting private crowdfunding events since 2012 teaching strategies in compliance with the JOBS Act. Thousands of investors and first time sponsors have joined his "crowd" - and now they will have the opportunity to participate on www.CrowdFundExpress.com.
"It's pretty amazing that for the first time in 80 plus years anyone will be able to invest in smaller increments in real estate projects. Tapping into the large crowd of potential investors makes the game a lot bigger and faster. Novice as well as experienced developers have only dreamed of such opportunities. We are making a conscious effort to educate and connect everyone on CrowdFundExpress.com. Together we will make history."
Contact
Crowdfund Express
Ashlee Jones
(407) 377-6672
crowdfundexpress.com
Cherif Medawar, Founder & CEO
cherifmedawar@yahoo.com
(408)858-5748

Contact