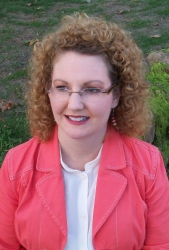 Kansas City, MO, June 02, 2016 --(
PR.com
)-- Denise L. Knight of Kansas City, Missouri has been recognized as a Professional of the Year and a VIP for 2016 by Strathmore's Who's Who Worldwide for her outstanding contributions and achievements in the field of human resources.
About Denise L. Knight
Ms. Knight has over 25 years experience in the human resources field, and has been with her current employer for over 10 years. She is the Human Resources Manager at Pharmacy Buying Association, Inc. which is a national pharmaceutical business solutions corporation which provides wholesale pharmaceuticals and technology solutions to help pharmacies manage costs, improve efficiency, generate growth and remain independent. She is responsible for overseeing all human resources functions including onboarding/offboarding, benefits administration, recruitment, employee development and employee relations. She is affiliated with the Society for Human Resource Management, the Greater Kansas City Employment Nexus, the National Association of Professional Women and is on the Executive Board of Kansas City Retired Greyhounds as Pets.
Ms. Knight is especially proud of building a human resources department from the ground up. She initiated and led business/education partnerships with minority groups and high schools for over 7 years and presented a partnership model to other educators at business partnering conferences. Among her greatest accomplishments is taking the opportunity to mentor other professionals and help them grow in their own careers.
Born on April 2nd, Ms. Knight obtained a B.S., Summa Cum Laude, in Human Resource Management from Park University in 2002. She began her career working in a variety of positions with State Street from 1986 to 1996, and served as a Staffing Specialist with them from 1996 to 2002. From 2002 to 2005 she was an Employee Relations Manager with Cosentino's Food Stores, Inc. Ms. Knight has served as a Human Resource Administrator since 2006 with PBA Health, all of Kansas City, Missouri.
In her spare time, Ms. Knight enjoys reading, attending the ballet, theatre events and other artistic festivals, coordinating fundraising events, greyhound rescue, gardening, home remodeling and decorating.
About Strathmore's Who's Who Worldwide
Strathmore's Who's Who Worldwide highlights the professional lives of individuals from every significant field or industry including business, medicine, law, education, art, government and entertainment. Strathmore's Who's Who Worldwide is both an online and hard cover publication where we provide our members' current and pertinent business information. It is also a biographical information source for thousands of researchers, journalists, librarians and executive search firms throughout the world. Our goal is to ensure that our members receive all of the networking, exposure and recognition capabilities to potentially increase their business.