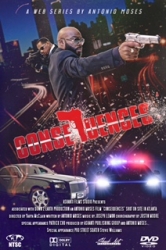 Atlanta, GA, June 07, 2016 --(
PR.com
)-- Ashanti Films Casting announced today that it is seeking 21-38 year old, both male and female, all ethnicities to fill a small number of roles in the Web Series drama "Consequences," which is scheduled to be released in 2017. Ashanti Films Casting is widening their search to find young actors 21 and older who can pass for urban roles in up-coming episodes. "While this open call is primarily for a specific episode, this will also enable us to keep a pool of young actors in our files for use on future episodes or projects," says Producer.
An open casting call will take place in Atlanta on Sunday, June 12, 2016, from 2:00 pm to 6:00 pm at Johnny M's Pizza Bistro, 904 Martin Luther King Junior Dr., SW, Atlanta, Georgia 30318. Applicants who fit the age requirements (21-38 years old only) will have their photos taken and may be asked to read lines in front of the casting director.
There is no charge to audition for any role. No compensation will be given but all meals and beverages will be provided during shooting. In addition, footage will be provided to actors to be used as demo reels.
Interested talent should be available to audition and work as locals in Atlanta, Georgia. No other roles are open to the public at this time, and the casting company cannot accept drop-in or telephone inquiries.
Applicants who are unable to attend Sunday's open call should email their contact information, acting resume and a photo to consequencescastingcall@gmail.com. More information about Consequences casting is available on the writer's website at www.antoniomoses.com