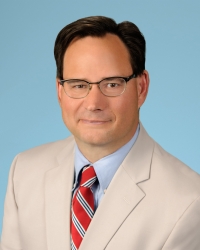 Atlanta, GA, June 10, 2016 --(
PR.com
)-- The Conservative Review (CR), an organization that analyzes politicians' voting records and then supplies conservative scores, has downgraded Georgia U.S. Senator Johnny Isakson's percent score to 34 (F). Previously, his score was 36. Several months prior, Senator Isakson's CR score had been downgraded from 38 to 36.
In its rating giving Senator Isakson a 34 score, the CR noted Isakson's career in the real estate industry "was no doubt key in developing a close political relationship to the housing and realtors lobby. His relationship with housing special interests groups has grown to supersede any limited government, free market policy he claims to purport."
In reaching its score, the CR rating also cited Isakson's: (a) support for almost every bailout; (b) actions as a huge proponent of taxpayer dollars subsidizing Fannie Mae and Freddie Mac; (c) being a "consistent voice for amnesty, subsidies, earmarks. . ."; and (d) eight (8) votes to increase the federal debt limit by a total of $7,127,600,000,000. CR further notes that Isakson was one of the authors of No Child Left Behind and is a Common Core supporter.
Allen Buckley, the Libertarian Party of Georgia's U.S. Senate candidate for 2016, said the following: "Johnny's score is indicative of who he is: A liberal who masquerades as a conservative. He has been running advertisements saying he is conservative. He knows the truth is the opposite. The people of Georgia need to know the truth."
Buckley also said: "Senator Isakson voted for approximately $7 trillion of our nation's $19 trillion of debt. He also voted for the Omnibus Spending Bill of 2015. According to the CBO, it will produce another $1.5 trillion of debt over the years to come. With $19 trillion of debt, our country is broke. Tough choices should be made now. I'll make them; Johnny won't."
Mr. Buckley is an attorney/CPA. He previously was the Libertarian Party's candidate for the U.S. Senate in 2004 and 2008. In 2008, Mr. Buckley garnered 128,002 votes in the General Election, forcing a run-off between Saxby Chambliss and Jim Martin.
Mr. Buckley can be reached for comment at (404) 610-1936. Campaign manager Travis Klavohn can be reached at (404) 585-8556. Mr. Buckley's campaign website is www.buckleyforsenate.com.