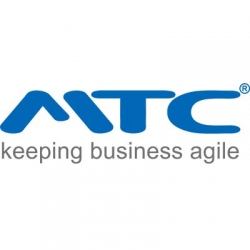 Newark, DE, June 14, 2016 --(
PR.com
)-- China is an attractive market for many foreign companies seeking to expand their distribution network and there are many reasons to pursue opportunities in this country. Once in China, these companies not only face the challenges of a different mentality, traditions and the culture of their Asian business partners, but also the legal requirements imposed on their SAP system.
Following a global template definition, regional/local rollouts require careful planning and preparation in various areas. An SAP roll out to China can be challenging:
• Ensuring compliance with local regulatory and tax legislation
• Optimizing the roll out strategy and roll out management
• Transferring knowledge to local resources
• Understanding and migrating legacy data
• Harmonizing master data and processes globally
Tackling these issues can be a challenge if Companies do not have a trusted partner who can speak the language and who understands the local requirements as well as the objectives of the headquarters.
MTC is headquartered in Shanghai, China and has offices in Tianjin, Nanjing, Shenzhen, Dalian as well as the United States. MTC has a proven track record of helping multinationals manage SAP roll outs and other IT related topics for their international subsidiaries around the world.
Overview of the advantages of rollout by MTC:
Regulatory compliance
• Convergence of international standards with Chinese GAAP
• Solutions for the Golden Audit
• Compliance with Golden Tax requirements
• Imports/Exports & Customs Reporting
• Other local requirements
Preparation and approach for local roll out
• Process selection and standardization
• Gap analysis
• Knowledge transfer and local support
• Preparation and project initiation
Localization and Training
• IT and functional localization
• Data take on
• End user training by native speakers
• Documentation and translation
• Go-live support
Each of MTC consultants has thousands of hours of experience with SAP products. By partnering with SAP in many emerging areas, MTC helps clients pioneer the latest technological developments. The Company is the right size to deliver an optimal customer experience. While ensuring a local offering overseas, MTC avoids the rigidity and difficulties typically experienced when working with large global systems integrators.
Sound interesting? If so, please go to www.mtcsys.us for more detail information.