Professional of the Year 2016, Jerry Brown to be Honored with a Times Square, New York Appearance by America's Registry of Outstanding Professionals
Jerry Brown of Fort Wayne, Indiana has been recognized by America's Registry of Outstanding Professionals as the Executive of the Year 2016 for his outstanding contributions and achievements in the field of Church, Home Audio Services. He will be honored with a Times Square, NYC appearance on July 15, 2016.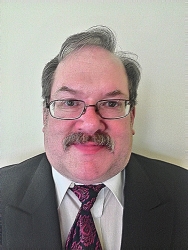 Farmingdale, NY, July 15, 2016 --(
PR.com
)-- Jerry Brown is the owner/operator of JB Sound located in Fort Wayne Indiana. Mr. Brown earned his A.S. in Electronics at ITT Technical Institute. He has more than 30 years of experience in the audio installation industry. JB Sound offers many services including home audio installation, event sound and setup and provides a large selection of audio equipment to fulfill his clients' needs. This includes church sound, video, lighting and DJing ([pronounced DeeJaying]. Mr. Brown says "We have deep roots in the area and are part of the community." His leisure time is spent in church activities and DJing.
The Executive of the Year membership in America's Registry honors a member who has shown a great deal of leadership and accomplishment throughout his career. As is the case with Jerry Brown, who through ambition and perseverance has managed to establish and maintain a successful business with 30 years experience. America's Registry is proud to honor him with this membership.
The Times Square honor is of particular significance because of the high visibility it offers. This visual celebration of Jerry Brown's career will appear at regular intervals on two monitors attached to the landmark skyscraper at 3 Times Square, #1, New York, NY 10036. This structure is situated in what could be considered the busiest area of Manhattan. America's Registry is pleased to honor him.
www.americasregistry.com/profoftheyear_bio.asp
Contact
America's Registry of Outstanding Professionals
Bea Hanley
516-997-2525
www.americasregistry.com

Contact