Rising Online Boutique Kymberly Fay Announces Launch of Indiegogo Campaign to Greatly Expand Catalog and Reach of Store
There's no arguing against the fact that the Kymberly Fay online boutique has been a breakthrough success, with their very popular line of inspirational and empowering statement tees. In an effort to expand the boutique's reach and better serve customers, Kymberly Fay recently announced the launch of a crowdfunding campaign on Indiegogo to introduce new clothing styles and categories.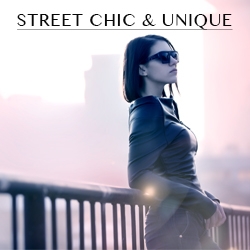 Stuart, FL, July 19, 2016 --(
PR.com
)-- It's only natural when a clothing brand and online shop has found great success and built real relationships with their customers that they would want to see those efforts expand and grow. This is exactly the remarkable situation the hip and fun Kymberly Fay online boutique has found themselves in – a young company with a successful business built around inspirational statement tees, with the mission to move into other areas of fashion. Recently, the Kymberly Fay boutique announced the launch of a crowdfunding campaign on Indiegogo to bring their new vision of an expanded catalog to life, backed by very exciting perks for supporters who decide to donate.
"We are all about offering fashion with a purpose and I think that's one of the big reasons we have been successful," commented Kymberly Fay, the passionate owner of the boutique that bares her name. "Our customers have always inquired about other styles of clothing with the same kind of energy as our statement tees and with the help of our Indiegogo campaign that's what we plan on delivering in a very exciting way."
According to Kymberly Fay, the campaign's success will allow the online boutique to expand into a full women's apparel line, which will feature highlights like dresses, skirts, jumpsuits, tops, pants, shorts, denim, outerwear, activewear and accessories of all kinds. All are made to the high quality standards that Kymberly Fay customers have grown accustomed to when shopping from the brand, and wrapped in the same positive energy and spirit.
Kymberly Fay's crowdfunding campaign, "Fashion With Purpose: Embracing Positive & Empowering Expression - That Evokes A State of Mind!" offers some exciting perks for her backers to take advantage of. Perks are set according to donation amounts and include over sixteen options of statement tees, pullover hoodies and much, much more. All perks over $100 are enticed with a voucher worth the full amount of backers donation, distributed as soon as campaigns set goal is reached.
Kymberly Fay is also using this opportunity to give back to three non-profit organizations, one being the SPCA (The Society for the Prevention of Cruelty to Animals).
The early response to the news about the Indiegogo campaign has been very positive…
Sharon S., from Tallahassee, recently said, "I really love the statement tees at KymberlyFay.com so I'm definitely going to donate to the Indiegogo. Not only will I get a shirt as a perk, but I get to help an small business I really adore. Five stars all the way."
For more information be sure to visit
Kymberly Fay Campaign
Contact
Kymberly Fay
772 284 5670
kymberlyfay.com

Contact