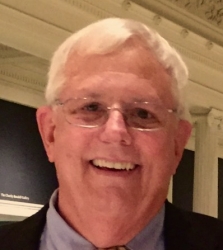 Bradenton, FL, August 05, 2016 --(
PR.com
)-- Jeff R. Gaus of Bradenton, Florida has been recognized as a VIP for 2016 by Strathmore's Who's Who Worldwide for his outstanding contributions and achievements in the field of sales and consulting in the industrial water treatment industry.
About Jeff R. Gaus
Mr. Gaus is the owner of J R Gaus, Inc. which is a national corporation providing consulting services in the water treatment industry. Recent consulting has trended toward high purity water production, generally involving optimization of Reverse Osmosis and demineralization equipment. Equipment specification reviews and "real world" total operation expense projections, prior to purchase, (bid reviews), can save potential cost overruns that minimize future capital equipment revisions, and provide labor, chemical, and maintenance cost projections.
Mr. Gaus obtained a BS in Chemical Engineering from Pennsylvania State University. His work experience began with PPG industries as a process engineer in ammonia plants and startup of a major organic chemical plant where he was assigned the utility plant operations. Betz Laboratories was the supplier for all boiler and cooling water treatment, and a job offer from Betz started his technical sales career in 1972. As he advanced within Betz, his technical skills propelled him into Area, District, and Regional Manager positions. By maintaining a strong technical emphasis in hiring and training of personnel, his team of people helped him achieve the company record sales award of eight Eagles. Mr. Gaus received further promotions to VP of Sales–Betz Canada, then to VP Sales of North America. In 1996, Betz purchased Dearborn Chemical, renaming the company BetzDearborn, Inc. Within two years, Hercules, Inc. purchased BetzDearborn, resulting in a job change to Ecolochem, Inc. in Corporate Sales-Outsourcing. This is where he gained much experience in Reverse Osmosis (RO) design and operation, Ultrapure Water production, and the economics of Outsourcing water production. Hercules, Inc. contacted him two years later with a job offer specific to the utility operations in the pulp and paper industry, and he returned to the technical sales and operation applications until his "official" retirement. Still not ready to relax, Jeff served as the VP Sales, RTI Inc., which involved the chemical cleaning of ion exchange resin from 2005 to 2006.
His current company, J R Gaus, Inc. began with the recognition of the industry's need for technical consulting, where Jeff's expertise has been throughout his career. Working with George H Bodman, Inc. as a technical advisor in the chemical cleaning industry provided experience and opportunities for consulting in the utility industry. Mr. Gaus is affiliated with the Unites States Power Squadron, (USPS) the Black Liquor Recovery Boiler Audit Committee (BLRBAC), PIMA, TAPPI, and the AIChE.
Jeff has been married for 45 years to Joanne or "Jo" as everyone knows her. They have two children, Jessica G. Barb, and Clif Gaus, and have two grandchildren, Clara and Carter Gaus. In his spare time, he enjoys building miniature models of industrial RO and Demineralizers. He has always been involved in auto racing, boating, and is a car enthusiast involved with the Gulf Coast Corvette Club, (GCCC).
About Strathmore's Who's Who Worldwide
Strathmore's Who's Who Worldwide highlights the professional lives of individuals from every significant field or industry including business, medicine, law, education, art, government and entertainment. Strathmore's Who's Who Worldwide is both an online and hard cover publication where we provide our members' current and pertinent business information. It is also a biographical information source for thousands of researchers, journalists, librarians and executive search firms throughout the world. Our goal is to ensure that our members receive all of the networking, exposure and recognition capabilities to potentially increase their business.