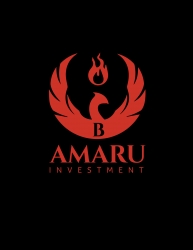 Atlanta, GA, July 23, 2016 --(
PR.com
)-- Real estate company gives a helping hand to clients who want to sell properties quickly.
Amaro Investment LLS, a real estate company has made it possible for people who find themselves in difficult financial situations to sell homes quickly and get cash at the earliest.
While people's homes are their most coveted and personal spaces, there are times when they need to sell them. Financial difficulties can fall upon anyone and at times like these their investment in their homes can come to their rescue.
However these can be stressful times because unfortunately selling homes in situations like these can be a tedious exercise. But Amaro Investment LLS offers users a way around what could be a time consuming process.
The real estate company has ensured that users in New York City and Atlanta, Georgia who are faced with difficult financial situations can sell their homes fast. Quite simply, it is an investor company, which offers cash to users who want to sell their homes urgently.
Many users find themselves in difficult financial situations for one reason or another. While some might have to take care of medical bills, others have to raise cash to put in their business or various personal reasons. Now they have much needed peace of mind knowing that their homes will bring them cash when they need it the most.
One of the main advantages of selling homes to Amaro Investment LLS is the fact that they can get the job done faster than other avenues out there. It's also a reliable option that can bring them good returns.
About Amaro Investment LLS
It is a real estate company that buys properties in New York City and Atlanta, Georgia to help clients stuck in bad situations who want to sell fast.