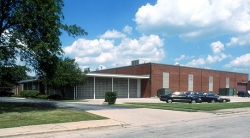 Livonia, MI, August 03, 2016 --(
PR.com
)-- Top Gun Advisors is pleased to announce that it has successfully completed a 72,000 SF sale located at 1731 S. Mt Prospect Rd in Des Plaines, IL on behalf of their client, Amcor Rigid Plastics. The buyer, U-Haul was represented by AMERCO Real Estate Company, Judson Lothner.
About Top Gun Advisors
Top Gun Advisors ("TGA") is a corporate real estate advisory firm specializing in working with industrial users who are concerned with aligning their real estate to maximize growth opportunities and profitability. Since 2011, TGA has reduced real estate costs by an average of 21% for the companies they have helped.