Scott Courier Services Expands Service Coverage to U.S. East Coast
Scott Courier Services, a small, local, same day package delivery service, announces its expansion of service coverage from Pittsburgh, PA to several eastern U.S. states.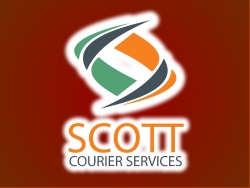 Pittsburgh, PA, August 16, 2016 --(
PR.com
)-- Scott Courier Services has been providing package pick-up and delivery services in the Pittsburgh, PA market for over five years. Services include: Same day, next day, and rush pick-up and delivery of packages, parcels, small cargo and freight in the local area for transportation to destinations up to 450 miles away. Scott Courier Services transports shipments for the manufacturing, production, technical, media, pharmaceutical, medical and aviation industries, ensuring fast, reliable delivery of critical products, supplies, medical devices, airplane parts, and many other time critical items. Beginning in September, 2016, Scott Courier Services will partner with new driver and courier companies to expand its delivery service network to include: New York, West Virginia, Ohio, Kentucky, Virginia, Washington D.C., North Carolina, South Carolina, Georgia, and Florida. This expansion will provide Scott Courier Services, its partners and customers with a larger base of coverage opportunities for expedited delivery, creating a network of couriers in locations that serve its customers and their clients whose operational needs span multiple states.