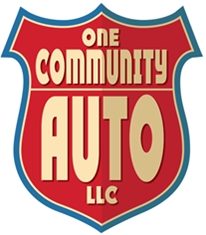 Albuquerque, NM, August 23, 2016 --(
PR.com
)-- Mandy's Farm located in Albuquerque, New Mexico, has announced that they have started a vehicle donation program. They accept vehicles, including cars, motorcycles, SUVs, trailers, trucks, RVs, industrial equipment, campers and golf carts are also accepted. They also accept wrecked vehicles and they can be running or not. They have partnered with One Community Auto, LLC a veteran owned business, to manage their car donation program.
Mandy's Farm is a nonprofit organization that assists individuals with Developmental Disabilities to achieve goals by structuring a positive, purposeful and caring environment for living, learning, and working in the community.
Mandy's Farm strives to:
Provide the highest-quality services for adults with developmental disabilities through providing a higher staff to client ratio;
Help all individuals achieve their greatest self-sufficiency by assisting them in identifying, developing, and achieving their goals;
Assist individuals with disabilities to work in the community in integrated settings and establish a better quality of life.
The process begins by the donor arranging for the vehicle to be picked up. The donor can call One Community Auto, LLC at 505-901-9510 or go online to
www.onecommunityauto.com
to make the donation. You can also find them on Facebook. They handle all paperwork, from titling to tax receipts. Their unique business model, which refurbishes the vehicle and sells it at their retail location vs auction, adds sizeable value to the donated vehicles. This helps charities receive the maximum monetary value from the donated vehicle, while giving the donor a higher tax deduction.
This process differs from other car donation servicing companies, which typically sell donated cars directly to auction houses for a fraction of their value. "By detailing and tuning up donated vehicles, One Community Auto, LLC can typically add significant value to the vehicles," says Gary Peterson, President of the company. "Our method is a win-win; it benefits the donor, who can get a bigger deduction on taxes, and the charity itself, which gets more money to help fund its programs." The average sale price obtained by One Community Auto is substantially higher than any other charity car program as they send their cars directly to auction. To learn more about this unique car donation program, visit
www.onecommunityauto.com