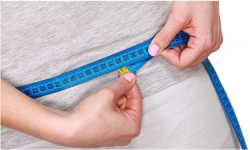 Aventura, FL, August 30, 2016 --(
PR.com
)-- Obesity is a health epidemic in the United States, receiving much attention from news media as well as by medical professionals across the country. Dr. Marc Gittelman, director of Optimal Health Miami in Aventura, Florida, has seen many patients struggle to lose weight and to keep that weight off. Due to his personal experience with his patients, he understands how critical hormone levels are in the success of any weight loss effort, and has developed personalized programs backed by the latest in medical science. "Excess weight can lead to a host of serious health conditions like heart attacks and strokes," says Dr. Gittelman. "By losing those unwanted pounds, dramatic improvements in overall health and wellness are possible." Dr. Marc Gittelman's Optimal Health Miami offers an innovative way to help patients lose weight - N.E.H. (Nutrition, Exercise and Hormones). A healthy diet and fitness program may not be enough to lose weight. Hormones may be the secret in helping someone shed off those extra pounds.
Hormones in the human body help control what is known as "resting metabolism," the rate at which a person burns calories when at rest. Fad diets and intensive exercise programs work to burn calories, thus slowing the resting metabolic rate. When the target weight is reached, individuals discover that keeping excess weight off is nearly impossible. In Dr. Gittelman's weight loss programs, the hormone balance of a patient is a critical component. By balancing naturally-occurring hormones with supplements, patients have more success losing the weight and keeping it off once the target goal is reached. "Hormone balance has several other health benefits," adds Dr. Gittelman. "Once weight loss commences in our programs, patients will have more energy, more stamina, and improved sleep hygiene ‑ all of which are aspects of achieving proper levels of hormones in the body."
In addition to addressing hormone levels, the weight loss programs at Optimal Health Miami include comprehensive nutrition plans and exercise regimens. The plans were developed by the clinic's physicians and nurse practitioners using cutting-edge research and advances in medical science. Each plan is tailored to each patient's specific desires and health needs, helping to ensure a positive outcome. Patients undertaking the programs show dramatic improvements in overall health, cutting the risk of diseases associated with obesity. The clinic offers a wide range of other patient treatment options, with athletic performance evaluations and sexual health programs for men and women. For more information on the clinic and its treatment plans, visit www.optimalhealthmiami.com
About Optimal Health Miami
The board-certified physicians and nurse practitioners at Optimal Health Miami specialize in integrated medicine for their many patients. The Aventura, Florida-based clinic offers its patients highly personalized care, with comprehensive physical examinations and advanced laboratory testing to evaluate body systems. Dr. Marc Gittelman and his staff provide a wide array of treatment options, including hormone replacement, exercise physiology, and weight control programs.
Optimal Health Miami
21150 Biscayne Boulevard, Suite 300
Aventura, Florida 33180
United States
(305) 466-9000
drg@optimalhealthmiami.com
http://optimalhealthmiami